Microsoft: If you wanted to reach a lot of phone customers, Windows Phone isn't the way to do it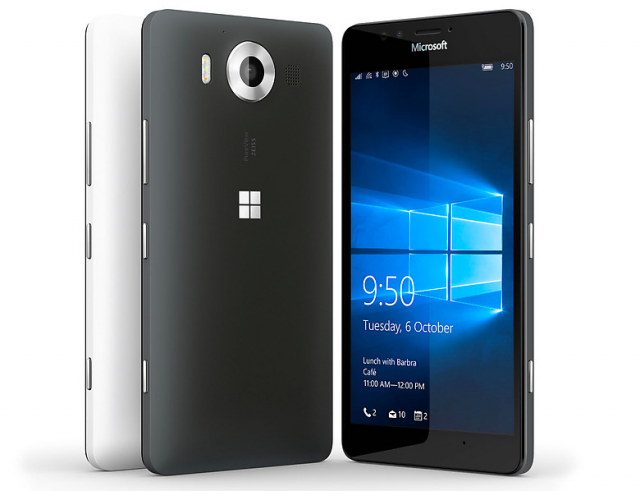 The smartphone market is essentially a three horse race these days. Android and iOS lead the way, while Windows Phone (or Windows 10 Mobile) limps along at the rear, looking for all the world as though it needs to be put out of its misery at the knacker's yard.
Today at Build, Terry Myerson admitted that Microsoft's mobile platform has failed to set the world on fire, going on to say that the company's focus is very much on Windows 10 for non-mobile platforms. This means Windows 10 for the desktop, Windows 10 for Xbox One, and Windows 10 for HoloLens and the Internet of Things. He acknowledges that mobile is "the wrong place for us to lead".
Smartphones powered by Windows 10 Mobile were notable by their absence from Microsoft's developers' conference in San Francisco, and not without good reason. Mobile devices are simply not a focus for the company at the moment. This is not idle speculation; it's what Microsoft is saying, at least where developers are concerned. Speaking to the Verge, Myerson said:
We're fully committed to that 4-inch screen, there will be a time for it to be our focus, but right now it's part of the family but it's not the core of where I hope to generate developer interest over the next year. There's no lack of recognition to realize how important that form factor is, but for Microsoft with Windows and for our platform it's the wrong place for us to lead.
It seems that Microsoft knows its place. It knows that the chances of unseating Android are zero. It knows that being as cool as Apple is a pipedream. The Windows chief went on to say: "If you wanted to reach a lot of phone customers, Windows Phone isn't the way to do it. If you want to reach a lot of Windows customers, then this is the largest install base of 9 to 30-inch screens. If you wanted to do new and exciting things, then the Xbox and HoloLens is the place to have a discussion."
That's not to say that Microsoft is giving up on mobile. Far from it. Myerson concludes by saying:
We're going to do some cool things with phones, but this year phones are an important part of our family but not the tip of the spear.