Periscope partners with DJI for live drone broadcasting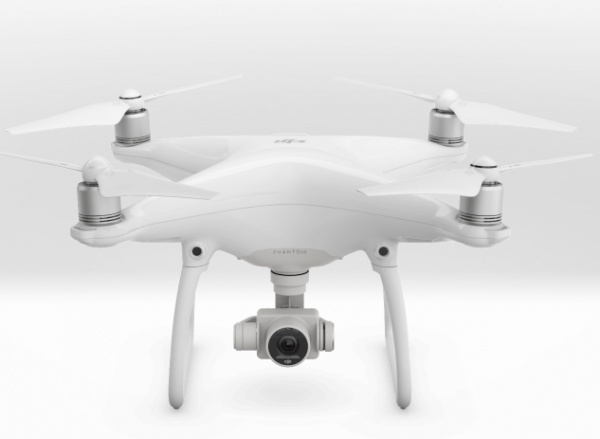 While some people consider drones to be a public nuisance, the truth is the safety and responsibility falls on the owner. In other words, if an owner is responsible and obeys the law, everything should be fine. Ultimately, these flying cameras have a lot of useful applications and should not be demonized.
Lending to the mainstreaming and public acceptance of drones, the Twitter-owned Periscope today announces that it is partnering with famed drone manufacturer, DJI, for live broadcasting. This is a planned future feature. Sorry, Android users, it looks to be iPhone-only.
"To broadcast from a supported DJI drone, just connect your iPhone to your drone's remote. We'll automatically pull in your drone's video feed and let you switch between it, your iPhone cameras and even your GoPro. During your broadcast, you can narrate from a bird's eye view using your phone or even Sketch on the broadcast to highlight different sights", says Periscope.
Not familiar with DJI drones? Check out the informative video below.
If you like the way the drone broadcast turns out, you may be upset that you can't save the video for longer than 24 hours. No worries, folks -- Periscope will soon be extending the length of time that a video can be saved. The company says the following.
Our goal is to give you full control of your broadcasts. Soon, your broadcasts will be automatically saved on Periscope and Twitter with comments and hearts. Should you change your mind, you can still delete your broadcasts at any time in the post-broadcast screen or in your profile. And, for those of you who still want your broadcasts to be removed after 24 hours, you can easily configure that in your account settings.
My only concern with live broadcasting via drone, is that the pilots may take their attention off safely flying, instead paying attention to viewers. Hopefully Periscope will disable the ability to read comments and see hearts while the drone broadcast is happening. Safety first, drone enthusiasts!
Are you excited for live Periscope streams from drones? Tell me in the comments.