Embark on The Grand Tour with the Top Gear gang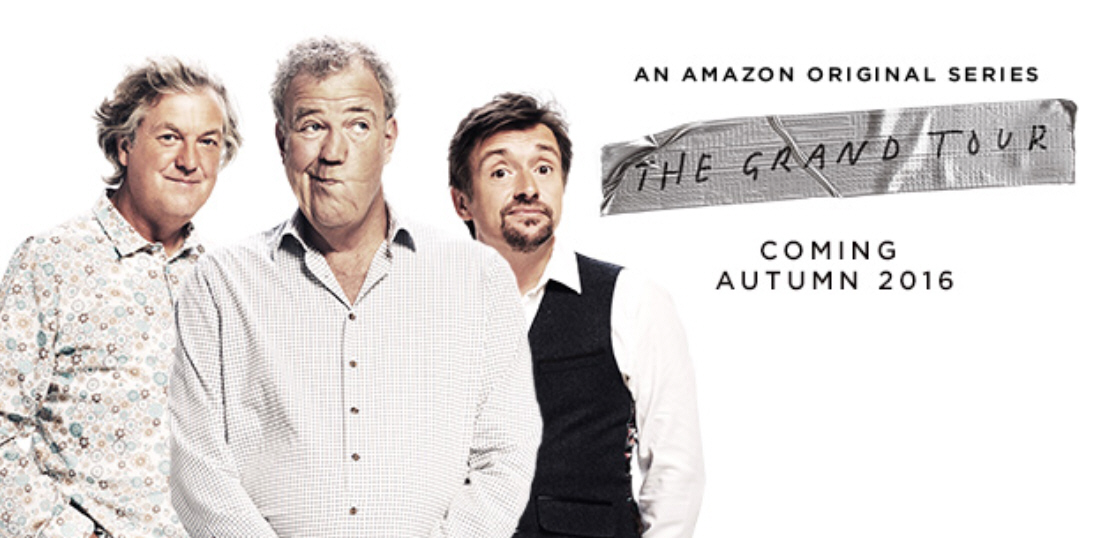 It's been a while since the boys were together on your screen. But Jeremy Clarkson, Richard Hammond and James May are reuniting, but this time the offering has a brand new title. And on this go-around they won't be on the BBC, they'll instead be debuting on Amazon Prime.
Now the brand new show, which is currently in production, has finally got a name. It's been decided it will be called The Grand Tour, because of the way it is being made.
Jeremy Clarkson says "We'll be traveling the world hosting each episode in a different country, from a giant tent. It's a sort of 'grand tour', if you like. So we've decided to call it The Grand Tour".
So how will this work? Well, the stars and camera crew will be housed in a giant tent, much like a circus. A live studio audience will be present during the filming. The plan is to make the show completely global, so expect some surprises.
The name took a bit longer than expected to come up with. In fact, Amazon's Jay Marine claims "After nine months of deep thought, debate and deliberation, the guys have come up with a name that reflects the global ambition of the new show. The Grand Tour will be one of the most anticipated TV launches ever, and we're excited to be bringing it to Amazon Prime customers around the world this autumn".