Microsoft Edge and Internet Explorer now trail Mozilla Firefox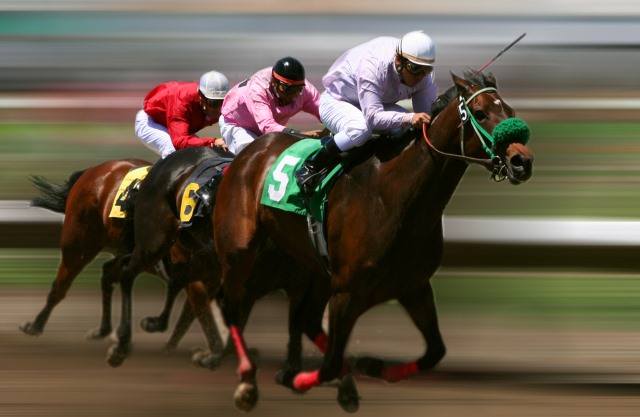 Internet Explorer and Microsoft Edge are slowly but surely losing ground in the desktop space. In fact, according to web analytics company StatCounter, for the first time Mozilla Firefox has more usage share than the two other browsers combined. However, Google Chrome still reigns supreme
Google Chrome is now the most popular desktop browser according to all the major web analytics companies. NetMarketShare was the last one to crown it king earlier this month -- Google Chrome surpassed Internet Explorer in its rankings with a 41.71 percent usage share to the latter's 41.33 percent.
And, as I wrote then, Firefox was already ahead of Internet Explorer based on StatCounter's data. Mozilla's browser had a usage share of 15.62 percent in April while Microsoft's longstanding browser was at 13.25 percent. The web analytics company says that Microsoft Edge and Internet Explorer had a combined usage share of 15.5 percent in April, which leaves Microsoft Edge with the remaining 2.25 percent usage share.
Few Windows 10 users seem to be using Microsoft Edge, when also taking into account Windows 10's usage share. StatCounter says that this figure is 19.27 percent, which suggests that only around 11 percent of those using Windows 10 are also using the default browser. And, based on historical data, that figure is likely to drop even further.
Internet Explorer and Microsoft Edge have seen their usage share drop from 16.6 percent in February to 15.8 percent in March, before dropping below Firefox's usage share last month. Overall, the pair has lost 1.1 percent usage share in those three months, while Firefox only ceded 0.5 percent usage share to other players in the same respective period.
It is worth mentioning here that while all three browsers were bleeding usage share Chrome was only gaining. Google's browser had a usage share 1.5 percent higher in April compared to February, rising to 60.5 percent from 59 percent. The gain seems to come at the expense of the aforementioned three players, as other browsers had more or less the same 8.4 percent usage share in April as they had in February and March.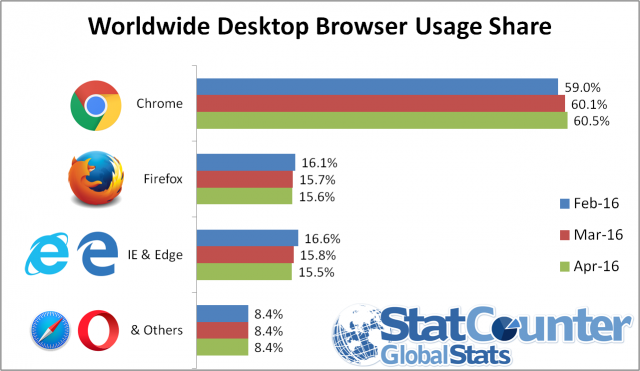 (Due to the rounding up of usage share figures for the aforementioned browsers their combined usage share percentages add up to 100.1 percent.)
Photo credit: ksb / Shutterstock