Mobile workforces put businesses at increased risk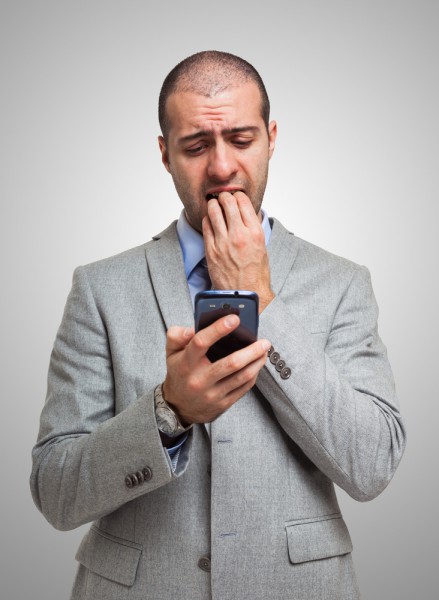 A more and more mobile workforce is leaving US businesses vulnerable to increased risk of data breaches and theft of information.
This is highlighted in a survey of executives and small business owners by secure data destruction company Shred-It.
Among the findings are that 92 percent of C-Suite Executives have at least some employees using a flexible or off-site working model, but only 31 percent of these executives say they have an information security policy for both off-site work environments and flexible working areas in place.
Small businesses by comparison have at least some employees using a flexible/off-site working model and 32 percent of owners say they do have an information security policy in place.
There's another risk in the disposal of old devices. 75 percent of large businesses dispose of hard drives, USBs and other electronic devices every two to three months or more often. The 60 percent of small US businesses that dispose of these assets do so less than once a year.
"Without ongoing training and comprehensive policies for remote and flexible workplaces, businesses are at risk," says Andrew Lenardon, global director at Shred-it. "Although employees want increased flexibility and the ability to work remotely, business leaders must ensure that the right information security and training protocols are in-place to protect confidential customer and business data".
You can find out more in the full report which is available from the Shred-It website and there's a summary of the key points in the infographic below.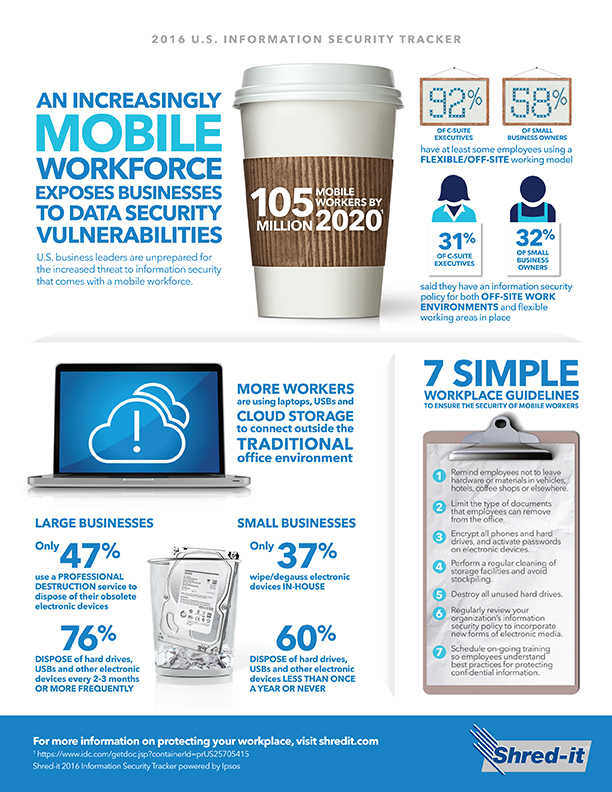 Image Credit: Minerva Studio / Shutterstock