Wearable shipments will break past 100 million mark in 2016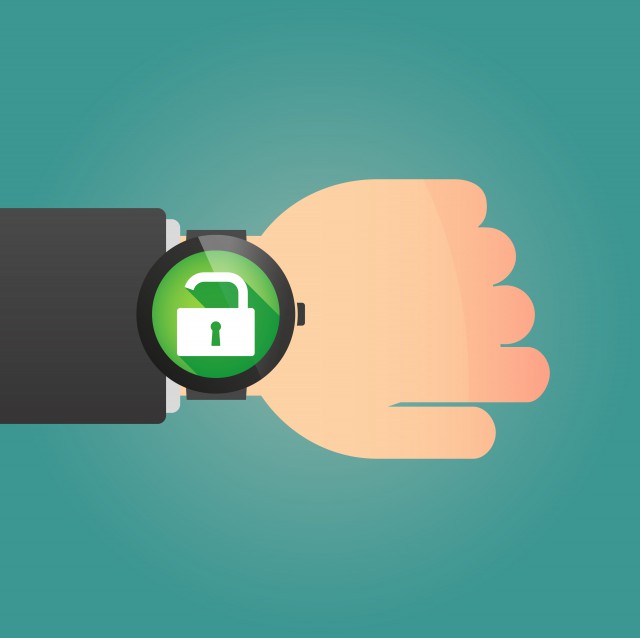 The wearables market is expected to grow by 29 percent in 2016, with IDC expecting more than 100 million units to be shipped by the end of the year. Two categories will account for the vast majority of shipments, namely wrist bands -- 51.4 million units -- and watches -- 41.8 million units.
IDC predicts that other types of wearables, like eyewear and clothing, will make for just 8.7 million units, out of the total of 101.9 million wearables it expects to be moved in 2016. The market as a whole is expected to see a 20.3 percent compound annual growth rate (CAGR) to reach 213.6 million units in 2020.
While watches currently come below wrist bands in terms of shipments, that is expected to change in 2020 when IDC believes they will account for 52.1 percent of all wearable shipments. "While smartwatches are in the spotlight today, future growth will come from basic watches that provide some sort of fitness/sleep tracking while not being sophisticated enough to run third party applications on the watch itself. Traditional fashion brands like Fossil and health/fitness companies like Fitibit and Withings will help this segment grow", says IDC.
Apparently, while wrist bands are very popular today consumers will gravitate more towards watches, which is a consequence of watch vendors baking in fitness-related functionality into their products. The difference in price between wrist bands and watches is likely to diminish over time, as basic watches gain consumers and vendors' attention in this market.
In 2020, as a result, IDC expects watch shipments to reach 111.3 million units, while wrist bands shipments will only be 60.8 million units. The highest growth, however, is likely to come from eyewear, which is expected to see a CAGR of 201.2 percent with 18.8 million units expected to be shipped in 2020, up from just 0.2 million units this year.
"Eyewear has a clear focus on the enterprise as it stands to complement or replace existing computing devices, particularly for workers in the field or on the factory floor", says IDC Mobile Device Trackers senior research analyst Jitesh Ubrani. HoloLens and Android are expected to drive the uptake in this segment, which should also appeal to consumers. Worth noting here is also that eyewear will make up 40 percent of the total revenues in the wearables market, because of the high prices that specialized commercial devices typically command.
IDC believes that cellular connectivity and apps will also play a key role in the rising popularity of wearables, as the former feature will make such devices usable on their own, without having to be connected to a smartphone. The obvious benefit is that they will be able to make calls, but IDC expects it to go "well beyond that". "Cellular connectivity on a wearable can transmit and receive data, including time, location, and other data about a user and his or her surroundings. Imagine what that means when tracking steps, analyzing patient activity, or shopping: the information can be shared immediately with a second or third party, and the user can, in turn, receive context appropriate information back", says IDC Wearables research manager Ramon T. Llamas.
Meanwhile, apps will make it possible to enrich the feature set with additions such as news, social media connectivity, weather info and more. "And, when combined with cellular connectivity, users will not have to take out their smartphones to get the latest information. All they will need to do is glance at their wearable", concludes Llamas.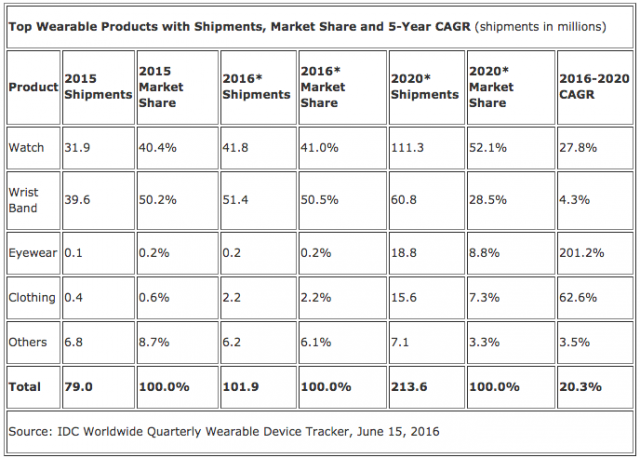 Photo credit: Blablo101/Shutterstock