Samsung unveils 'Notebook 7 spin' convertible Windows 10 laptop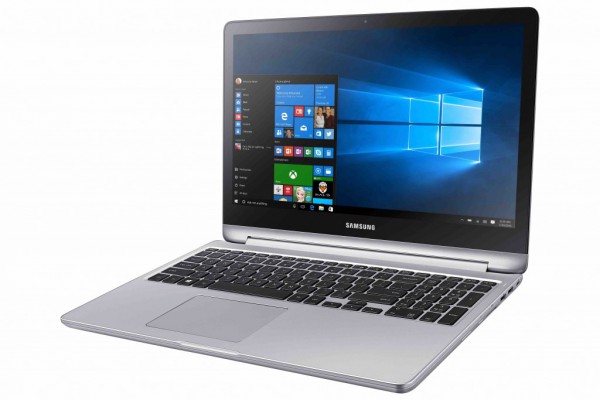 Samsung is probably best known for its Android smartphones and tablets nowadays, but the company is so much more. It makes amazing televisions, plus appliances like refrigerators and washing machines. Samsung even makes Windows laptops and tablets, such as the 2-in-1 TabPro S.
Today, Samsung unveils the all-new 'Notebook 7 spin' laptop. This convertible Windows 10 computer can double as a tablet -- the touch screen can rotate and sit flush on the rear. It even has a backlit keyboard by default -- nice. Best of all, the pricing is rather competitive.
"This device was designed with multimedia enthusiasts in mind, it features an impressive 1 Terabyte hard drive, 360-degree full HD touchscreen and can be fully powered in under 100 minutes. The Notebook 7 spin is not just a laptop -- it's an entertainment go-to for movies, games, and all the web surfing you want. The Notebook 7 comes packed with Windows 10 features: you can use the full HD touchscreen to draw and markup webpages in Microsoft Edge, enjoy your own personal digital assistant in Cortana and access great apps, games, movies and TV shows through the Windows Store", says Mollie Ruiz-Hopper, Editor-in-Chief, Windows Blog.
Ruiz-Hopper further says, "with just 20 minutes of charging, battery life is extended up to two hours. In just 90 minutes, the 15.6-inch notebook will be fully powered, while the 13-inch reaches a full charge in 100 minutes".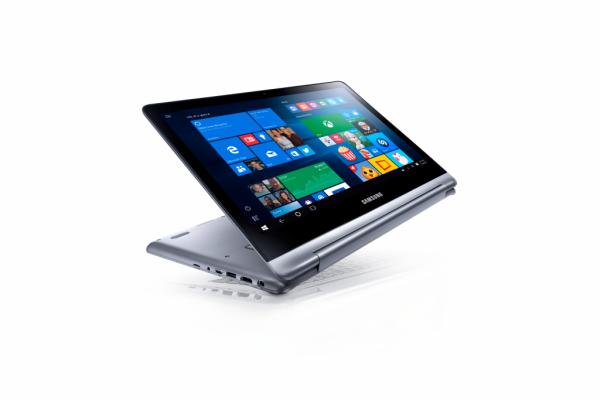 The Samsung 'Notebook 7 spin' comes equipped with either an Intel Skylake Core i5 or i7. In other words, the laptop is guaranteed to be quite powerful -- there are no Core M or i3 processors to be found. With that said, Core M and Core i3 processors aren't bad, and have their place.
You can even equip it with up to 12GB of RAM. This is a bit curious, however, as it signals there are two slots in the machine. Why limit the configuration to an 8GB+4GB rather than 8GB+8GB? Hopefully users can access this for an upgrade later -- if they need.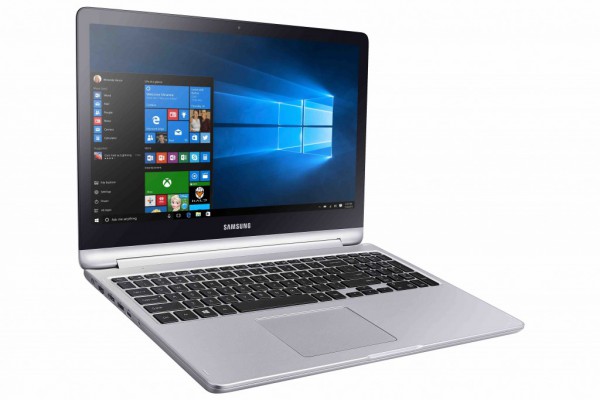 For storage, it comes with a 1TB HDD by default, which is both good and bad. It is good because it is very roomy, but it is slower than a solid state drive. Luckily, an SSD upgrade is available, and I would suggest it -- unless you truly need a terabyte on the go. Your laptop will be faster and could get better battery life too.
The laptop comes in two screen sizes -- 13 and 15.6-inch. Regardless of size, they both have 1080p resolution. This means that the smaller screen should look better, as it will feature a higher PPI. Quite frankly, I find 13 and 14-inch laptops to be the sweet spots -- 15.6-inch is too large for many modern road warriors. The larger screen would be better for someone whose mobile focus is secondary.
If you want to buy this beautiful-looking convertible laptop, you won't have to wait long. You can pick it up on June 26th from Best Buy or from Samsung directly priced starting at $799.99.