Apple enables iPhone users to become organ donors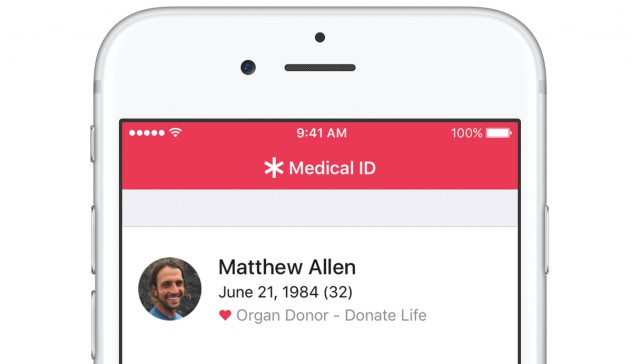 Apple has announced that iPhone users will soon have the option to sign up as an organ, eye and tissue donor straight from their smartphone. With the public debut of iOS 10 this fall interested users will be able to register in the National Donate Life Registry using the new Health app.
The Health app will feature a "simple sign up process" for iPhone users who want to become nationally-registered donors. "It [...] takes just a few seconds and could help save up to eight lives", says Apple chief operating officer Jeff Williams.
To bring this feature to iOS 10, Apple has teamed up with Donate Life America, the manager of the National Donate Life Registry. "[This will make] it easier for people to find out about organ, eye and tissue donation and quickly register. This is a huge step forward that will ultimately help save lives", says Donate Life America president and CEO David Fleming.
The option to sign up as a donor will tie in with the existing Medical ID functionality, which enables iPhone users to have certain personal information, like name, age, allergies, person of contact, and blood type, available on their lockscreen for first-responders to use in case of an emergency. You can see how the donor status is displayed in the screenshot shown above.
Users who want to give iOS 10 a spin before it launches will have the option of signing up as a beta tester later this month, says Apple. The operating system is already available as a developer preview, but this program is obviously limited to folks part of the iOS Developer Program.