Android 7.0 Nougat starts to roll out to Nexus devices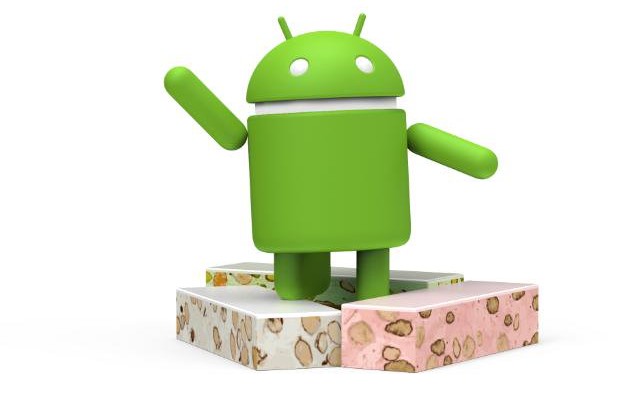 There have been numerous beta versions of Android 7.0 Nougat, and now the official rollout is underway. This is not a full-scale rollout just yet -- it's limited to the Nexus 6P, 5X, 6, 9, and Nexus Player, as well as the Pixel C and General Mobile 4G.
You'll notice that the Nexus 5 is missing from the list, but the remainder of the handsets are in line for an OTA update anytime over the coming weeks starting today. If you're impatient, you can always download the factory images and flash your device manually, but whichever route you go down, what do you have to look forward to?
This is by no means a minor upgrade -- there are some pretty major changes to be found in the latest build of Google's mobile operating system. In a blog post announcing the availability of the update, the company highlights a number of the biggest changes and additions:
Expanded emoji: There are now over 1,500 different emoji built into Android, including 72 new ones, so go ahead: express yourself.
Quick Settings controls: Quick Settings gives you easy access to things like bluetooth, WiFi and the all-important flashlight. With Android Nougat, you can actually control what tiles go where, and move 'em around to fit your needs.
Multi-locale support: Apps can tailor their content based on your locale settings. So if you speak multiple languages, for instance, then search engines can show results in each of those languages.
Multi-window: Run two apps side-by-side. The windows are resizable, too, by simply dragging the divider.
Direct Reply: Reply directly to notifications without having to open any app.
Quick Switch: Switch between your two most recently used apps by simply double tapping the Overview button.
VulkanTM: Games will now leap to life thanks to high-speed, next-generation graphics -- all powered by your device's multi-core processor.
Daydream: Android Nougat is ready to transport you to virtual worlds with Daydream-ready phones, headsets and controllers -- all coming later this year.
Seamless updates: New Android devices with Nougat can install software updates in the background which means you won't have to wait while your device installs the update and optimizes all your apps for the new version. And for current Nexus users, software updates now install much faster, so you won't have to wait for minutes while your device reboots.
File-based encryption: Android Nougat can better isolate and protect files for individual users on your device.
Direct Boot: Direct Boot helps your device startup faster, and apps run securely even before you unlock your device when your device reboots.
While the Nexus range is first in line for the update, it will also roll out to other handsets such as the LG V20 and Samsung Galaxy Note 7 -- and others when manufacturers get themselves into gear.