Google to stream the Hillary Clinton and Donald Trump debates live on YouTube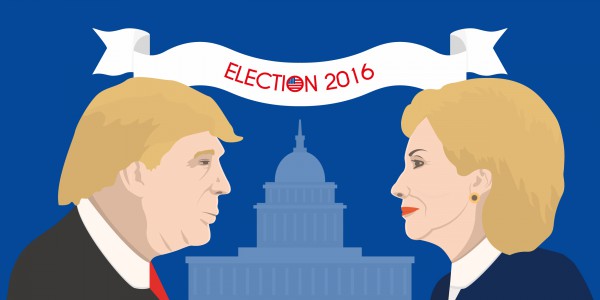 This upcoming Monday, September 26th, many people around the world will be glued to their televisions. Why? For the first time ever, Hillary Clinton (Democrat) and Donald Trump (Republican) will face off in a presidential debate. This will take place on Long Island, at the well-respected Hofstra University. This has been a very contentious election season, so many supporters of both candidates, plus the undecided, will likely tune in just to see the potential fireworks.
What if you are a cord-cutter without cable or satellite television service? How will you watch this monumental debate? Don't worry, Google has you covered. Believe me. The search-giant will be streaming Monday's presidential debate, plus some others, on its YouTube platform. In addition, YouTube's #voteIRL initiative will help unregistered voters get registered, so they can participate in the election process.
ALSO READ: Google can help you vote for Trump or Hillary in the 2016 presidential election
"While people are clearly engaged with the election online, we want to make sure they get involved 'in real life', too. Today, we're announcing YouTube's get out the vote campaign, #voteIRL, where together with the YouTube creator community, we're helping get young people to the polls. Check out our new #voteIRL anthem video featuring some of YouTube's top talent, including Bethany Mota, Hannah Hart, Kingsley, Hank Green and more", says Claire Stapleton, YouTube Elections team.
Stapleton also shares, "we're also excited to announce that we're live streaming the presidential debates from more news organizations than ever before including PBS, Fox News, The Washington Post, Bloomberg, and Telemundo. You can also follow your favorite YouTube creators, including The Young Turks and Complex News, who will be on the ground reporting from the debates using YouTube Live directly from their phones".
While you can of course watch the debates on YouTube using your phone or tablet, you can also access them on any desktop computer using your web browser. This is wonderful not just for cord-cutters, but people with satellite or cable service that are not near a TV too. Google is making sure that all Americans with an internet connection and compatible device are able to witness history, and that rocks!
Image credit: vector_brothers/Shutterstock