Trolls, sexters and doxxers could face prosecution for social media hate crimes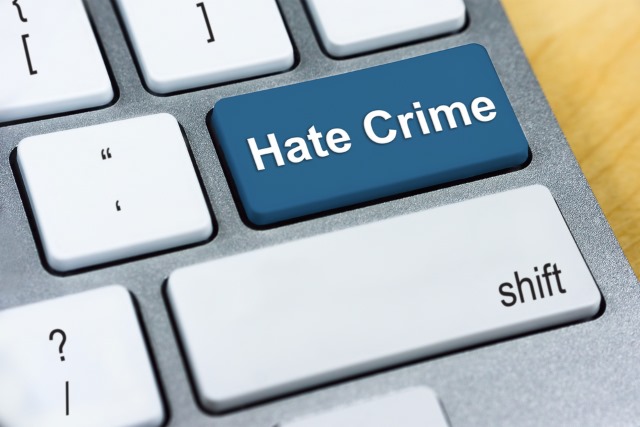 The UK's Crown Prosecution Service (CPS) has today published new social media guidelines that set out online offenses for which people could be prosecuted. Launched as part of Hate Crime Awareness Week, the guidance will be used to decide whether criminal proceedings should be brought against individuals.
Among the offenses outlined in the document is 'virtual mobbing' -- encouraging others to engage in online hate campaigns. The CPS points out that anyone doing this could face charges under the Serious Crime Act 2007. Also published today is the Public Policy Statements on Hate Crime which is due to be put to public consultation and will focus on hate crimes against disabled people, as well as attacks of a racial, religious, homophobic and transphobic nature.
The Crown Prosecution Service guidance aims to balance regulating the web with allowing freedom of speech online, but there will be critics of the new documentation. One contentious suggestion from the CPS is that "creating a derogatory hashtag to encourage harassment of victims" could be a criminal offense, but there are important news sections including one entitled Violence against Women and Girls.
The Director of Public Prosecutions, Alison Saunders, says:
Social media can be used to educate, entertain and enlighten but there are also people who use it to bully, intimidate and harass. Ignorance is not a defense and perceived anonymity is not an escape. Those who commit these acts, or encourage others to do the same, can and will be prosecuted.
The CPS wants to tackle abuse and harassment online in exactly the same way as happens offline. But as the law can only be applied to people living in England and Wales, the potential impact is likely to be fairly small.
Singled out for special mentions are doxing (releasing personal documents online) and revenge porn. Of the latter, the CPS says an offense would be committed by "anyone who re-tweets or forwards without consent, a private sexual photograph or film, if the purpose was to cause distress to the individual depicted". Sexting also gets a special mention:
The guidance provides information for prosecutors considering cases of 'sexting' that involve images taken of under-18-year-olds. It advises that it would not usually be in the public interest to prosecute the consensual sharing of an image between two children of a similar age in a relationship. A prosecution may be appropriate in other scenarios, however, such as those involving exploitation, grooming or bullying.
Photo credit: Shamleen / Shutterstock