The future is cloudy with a chance of big data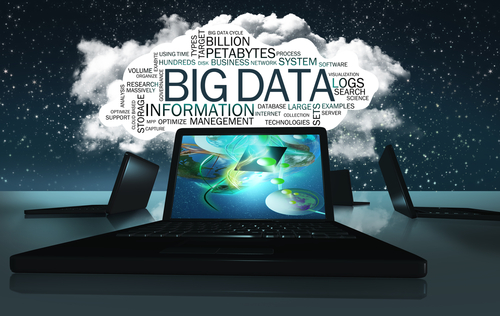 A new survey reveals that big data deployments are on the rise and increasingly are in the cloud. More than half of respondents say they deploy big data in the cloud today and 72 percent plan on doing so in the future.
The study from self-service analytics platform AtScale shows close to 70 percent have been using big data for more than a year (compared to 59 percent last year) and 95 percent of respondents have achieved positive value or are anticipating that they will.
In addition 97 percent say they will do as much or more with big data over the next three months. More than 53 percent of respondents are using cloud for their big data deployment today and 14 percent of respondents have all their big data in the cloud. Two-thirds (66 percent) now view big data as 'Strategic' or 'Game Changing', while only 19 percent of respondents consider it 'Experimental'.
"There's been a clear surge in use of Big Data in the Cloud over the last year and what's perhaps as interesting, is the fact that respondents are far more likely to achieve tangible value when their data is in the Cloud," says AtScale CTO and co-founder Matt Baird.
Another key trend in thes report is the continued momentum of business intelligence for big data. Last year's survey indicated that business intelligence had overtaken ETL (extract, transform, load) and data science as the predominant workload planned for big data. Business intelligence is the number one workload for big data today and 75 percent of respondents are planning on using BI on big data.
Self-service access to big data grew by 15 percent year over year, however, most companies (53 percent) still suffer from a lack of self-service access to their big data. Accessibility, security and governance have become the fastest growing areas of concerns, with worries related to governance growing the most at 21 percent.
While the majority of organizations use Spark for educational purposes, Hadoop is the production platform of choice, with 73 percent of respondents now in production with Hadoop (against 65 percent last year).
The full report is available from the AtScale website.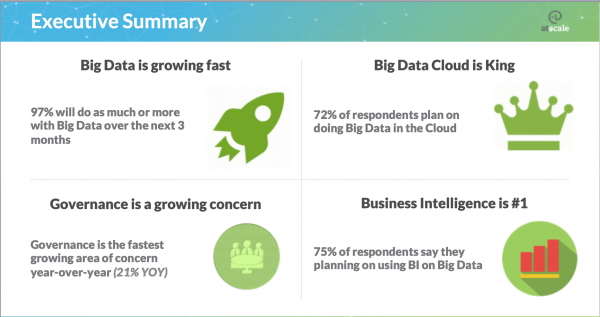 Photo Credit: T.L. Furrer / Shutterstock