Hulu Profiles quietly arrives on the streaming service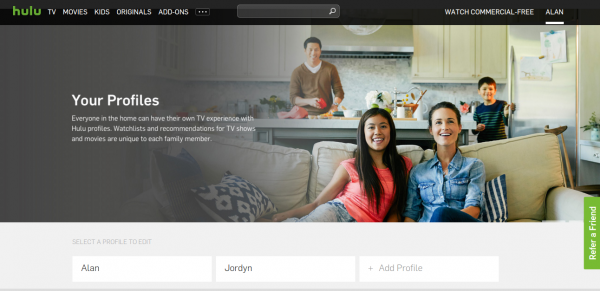 If you have used a streaming service like Netflix then you know the value of profiles. In a household of two or more people, profiles keep things sane. Especially when two people watch the same show, but not always on the same schedule -- you can each have it in your profile to keep track of which episode you're both on.
It may seem like simple technology, but it's something Hulu has lacked since its inception. While the service has grown in both terms of popularity and shows available, separating things has never been possible.
That is now changing as Profiles has begun slowly rolling out to customers. Rumors of this change surfaced weeks ago, but Hulu has never made an official announcement regarding it.
It's a bit confusing at first. If you visit the website you will see your name at the top right, something that seems normal since it's your account. However, that's actually now your profile. Click on your name once and you get the usual options, but click a second time and you'll be taken to a screen that shows profiles and provides the option to add another user.
The implementation isn't quite as smooth as that in Netflix, but it's also still brand new and some improvements should be expected. Since this is a gradual rolling out you may or may not yet have access. Hang in there and you'll get it.