Samsung rolling out Android Nougat for Galaxy S7, Galaxy S7 edge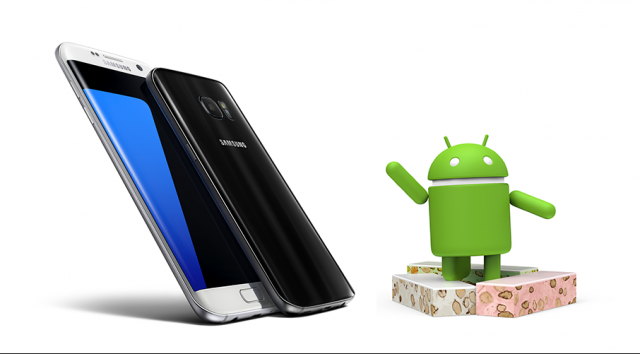 Samsung announced in late-December that it would release Android Nougat for the Galaxy S7 and Galaxy S7 edge in January. And it has lived up to its promise, as the much-awaited software update is now rolling out for the two flagships.
At the time of writing this article, the official Android Nougat update is only available for Galaxy S7 and Galaxy S7 edge users who joined the Galaxy Beta Program, but it is expected to be rolled out to more customers in the following days.
SamMobile, which reported on the roll out only moments ago, said earlier this week that the software update will be officially available on January 17, so there is a very good chance that is when most Galaxy S7 and Galaxy S7 edge users will start to receive it as well.
The software update that is rolled out over the air comes in at 215MB, but keep in mind that it is meant to upgrade devices that already run the last Android Nougat-based beta build that Samsung released. For those on the official channel, it could be much larger than that.
The screenshot provided by SamMobile, that you can see below, lists a couple of the major changes that users can expect. Worth noting is that it is based on Android 7.0, and not Android 7.1. However, as I mentioned last month, it looks like some users will see the initial Nougat release first, while others will be upgraded straight to the newer one.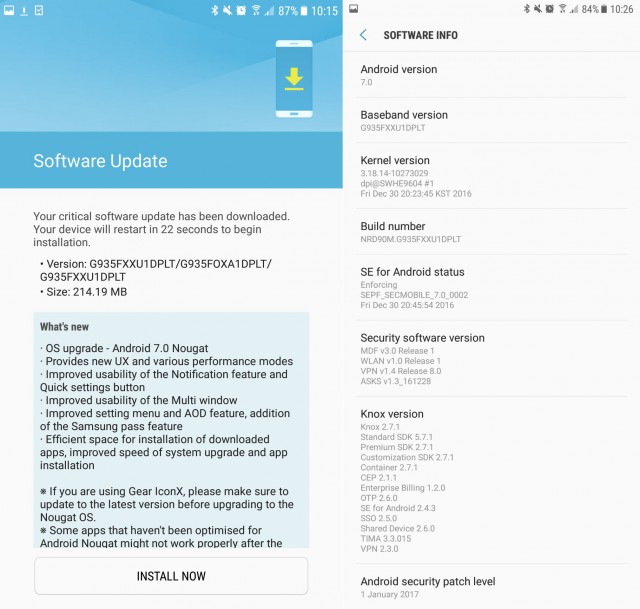 I checked to see if the update is available on my Galaxy S7 edge running UK (BTU) firmware, and the device says that the latest version is already installed. I'll check every couple of hours to see if anything changes, and will update this post if Android Nougat is available.