Watch the historic Donald Trump presidential inauguration online live stream coverage here now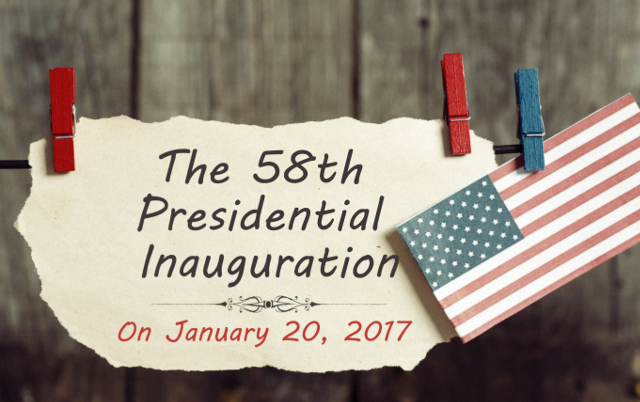 Donald Trump will become the president of the United States of America very soon. You know what? I wish him the best of luck, and I wish for his success. While I do not agree with all of his policies and beliefs, I hope he will end up being a wonderful president. After all, I am a proud citizen of this country and it wouldn't be patriotic to root against our leader.
During the 58th Presidential Inauguration, many people will be glued to their TV sets to see the businessman (and former reality star) sworn in as the 45th president. If you do not have access to a television, do not panic. As with most big events nowadays, you can can stream it on a laptop, tablet, smartphone, or other internet-connected device using services like YouTube.
"The results are in and in one week President-elect Trump will take the oath of office. As in 2013, YouTube is live streaming inauguration coverage and this year you can tune into live streams from more news organizations than ever before. You'll also be able to feel what it's like to be in the center of the action - look out for special coverage from some of the channels above in 360 degrees and amazing 4K quality," says Brandon Feldman, YouTube News and Politics, Google.
Google shares the following YouTube channels that will be streaming the event live. The ceremony is Friday at noon ET, but be sure to tune in earlier -- there will be a lot of pre-event coverage. The search giant even promises some of the content will be shown in 4K UHD and 360-degrees. If you prefer, you can watch it on Twitter too.
Controversial Infowars starts its coverage at 9:00am ET, while NBC starts an hour later. ABC News has live pre-inauguration coverage now, as you can see below.
Infowars  (starting January 20th, 9am ET)

NBC News (starting January 20th, 10am ET)
You can check the below YouTube links for more coverage too.
If you own a Roku device, the company shares the following "channels" that you can watch. All with the exception of CNN are entirely free -- perfect for cord-cutters.
Photo Credit: romantitov / Shutterstock