Gboard for iPhone updated with Google Doodles, new emoji and voice typing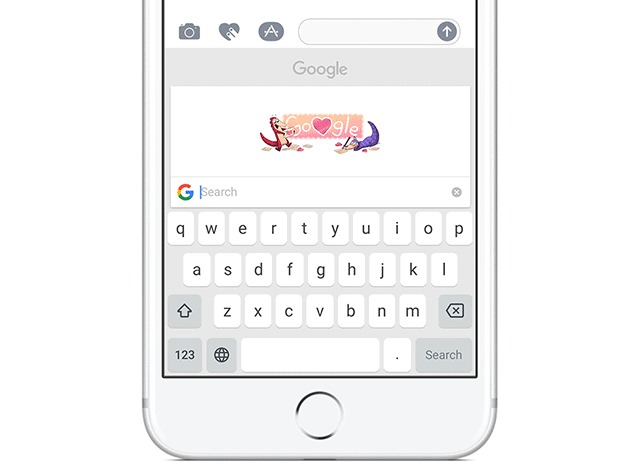 Google's Gboard keyboard made its debut on iOS, and it was a few months before the company brought the app to its own Android platform. Today a major update to the iPhone version of the keyboard sees the arrival of voice typing, meaning that users will be able to dictate messages rather than typing by hand.
In addition, the update introduces new emoji, support for additional languages, as well as easy access to Google Doodles and information about them.
By far the biggest news in the update is the addition of ("by popular demand") voice typing. Of this, Google says: "With today's update, we've added voice typing, which allows you to dictate messages directly to Gboard. To tee up your next text, just long press the mic button on the space bar and talk."
Gboard gets a more international feel with support for Croatian, Czech, Danish, Dutch, Finnish, Greek, Polish, Romanian, Swedish, Catalan, Hungarian, Malay, Russian, Latin American Spanish and Turkish, and there is also support for all of the latest emoji from iOS 10. The addition of quick access to Google Doodles is a slightly strange update, but Google says:
Doodles are one of the Googley-est things about Google. These fun animations honor holidays, anniversaries and notable people, and often teach you about a little slice of history. Now you can access them right from Gboard. On days when there's a Doodle, you'll see the "G" button animate, cuing you to  quickly tap to open up the day's Doodle and search for more information about it.
You can download Gboard for iPhone from the App Store.