Google wants to teach teenagers how to use the internet with special workshops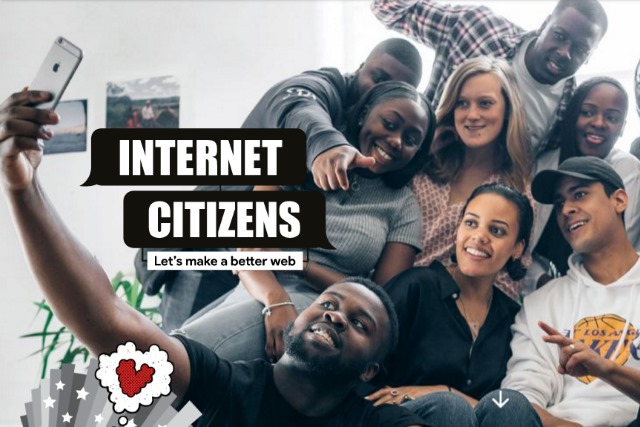 Google is launching a series of Internet Citizens workshops as part of its YouTube Creators for Change program. Aimed at 13- to 18-year-olds, the workshops have been designed to teach teenagers how to spot fake news, how to stay safe online, and how to "make negativity bounce."
Taking in topics such as comment moderation, dealing with online abuse, and how to respond to offensive content and echo chambers, the workshops launch today in the UK, starting in Liverpool, and will spread around the country over the coming weeks. But is the program just stoking the idea of generation snowflake?
Google says that: "The internet is a place where anyone can have a voice, be part of a community and generate positive social change. But the internet isn't always positive or welcoming for everyone. Nearly all of us will have come across comments or content online that shocked or even offended us, sometimes leaving us feeling isolated or powerless to change the conversation. For young people in particular, this sense of vulnerability can be heightened especially when something is shared on social media by a trusted friend."
What can you expect from a workshop if you decide to rock up at one?
Get creative with our hosts and guest YouTuber
Stay resilient and confident online and make negativity bounce
Use video to find your voice and bring people together
Navigate social media, check facts and escape social bubbles
Discover how to use online tools responsibly
Google has -- working with experts in the field -- come up with no less than an entire "curriculum" to help teenagers use the internet in a more productive way. On top of this, the company says that it also has plans to do more to tackle hate speech, but will reveal details of this in the coming weeks.
For now, the Internet Citizens program is summed up by former MTV presenter, "Fushion", who says:
The internet is what we want it to be. It can be an unpleasant place where people misunderstand and deliberately deceive each other. Or it can be this amazing place where we can share, collaborate, understand and help each other.
Find out more at the Internet Citizens website.