Qualcomm wants to ban US iPhone imports because Apple's not paying licensing royalties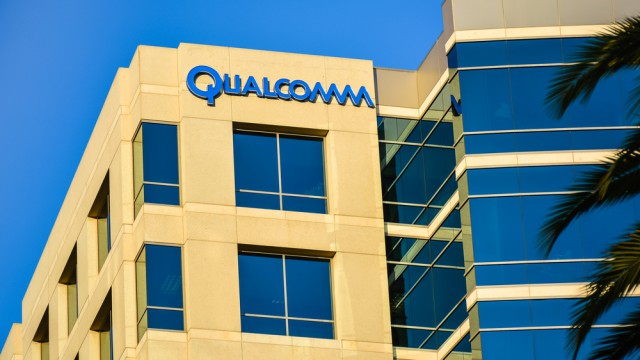 Apple and Qualcomm are not on the best of terms. The iPhone maker has sued Qualcomm for overcharging on royalties, demanding $1bn in compensation. The chip maker, in return, has sued Apple for making its modems worse in the iPhone 7 to match the performance of similar Intel cellular radios.
And now Qualcomm wants to take things to the next level, as it considers asking the International Trade Commission to ban iPhone imports in the US. If the ITC agrees, that would potentially lead to billions and billions of lost sales for Apple and affect its plans for the launch of the new iPhone.
ITC has the power to impose a ban on imports to the US, but so do federal district courts. However, according to Bloomberg's report, ITC "processes cases more quickly," which would play to Qualcomm's advantage here as it seeks to tip the balance in its favor in any negotiations it might have with Apple.
However, since Qualcomm has yet to make an official request, there is a chance that the ITC might not even have to make a decision. What we do know for sure is that the chip maker is in a tough spot, after being sued by the FTC for using anti-competitive practices "to impose onerous and anticompetitive supply and licensing terms on cell phone manufacturers and to weaken competitors."
Qualcomm has also dealt with South Korea's Fair Trade Commission, which fined it $865 million for violating antitrust rules.
Meanwhile, because Apple is no longer paying royalties to Qualcomm, as it stopped doing so in April, the chip maker is losing money, but it is not willing to offer "fair terms" either according to Tim Cook, who added that "Qualcomm has not made such an offer to Apple. I don't believe anyone's going to decide to enjoin the iPhone based on that. There's plenty of case law around that subject. But we shall see."
Qualcomm has revised its revenue outlook, slashing $500 million in potential earnings as a result of Apple's decision to no longer pay royalties. Bloomberg notes that if things do not change, before the end of the year it could lose a third of its licensing revenue as a result.
Photo Credit: jejim / Shutterstock.com