Microsoft renames Beam live-streaming platform to 'Mixer' and adds new features


Live-streaming of video is continually gaining in popularity, but it isn't just for gaming. While platforms like the Amazon-owned Twitch were designed for video games, they have evolved to the streaming of almost anything. Popular YouTuber Barnacules has a daily Twitch show where he drinks coffee with fans, for instance. With that said, gaming is definitely still the bread and butter.
In an effort to compete with Twitch, Microsoft bought the Beam platform in August 2016. Today, the Windows-maker announces that it is giving the platform a rebrand -- it is now called "Mixer." It is not merely a name-change, however, as Microsoft is also adding some new features. Not to mention, Mixer will get a dedicated page on the Xbox One Dashboard.
"Why the name change? This was a tough decision, and not one that we made lightly. But, it was something that we decided on as a team. We believe so much in the power of the platform and want to grow it in every major market around the world. Unfortunately, that wasn't something we could do with the Beam name. We chose Mixer as our new name because it represents what we love most about the service… how it brings people together," says Matt Salsamendi, Mixer Engineering lead, Microsoft.
This is sort of a weird explanation for a rebrand. While there was likely market research and other analytics that ultimately lead to the change, stating that the Beam name was preventing the platform from reaching its potential is odd. Oh well.
Salsamendi goes on to say, "It brings people together through the core experience and 'special sauce' that our fans already know and love: the ability to not just watch streams, but to also interact with streamers and play together in near real-time. In other words, Mixer is livestreaming that's actually LIVE, compared to the 10 - 20 second latency you typically get on other platforms. What's more, viewers can actively participate in what's happening on screen instead of just watching from the sidelines. With Mixer, you can influence everything from quest selection to tools to movement, mixing it up with your favorite streamers to create a new kind of gaming experience."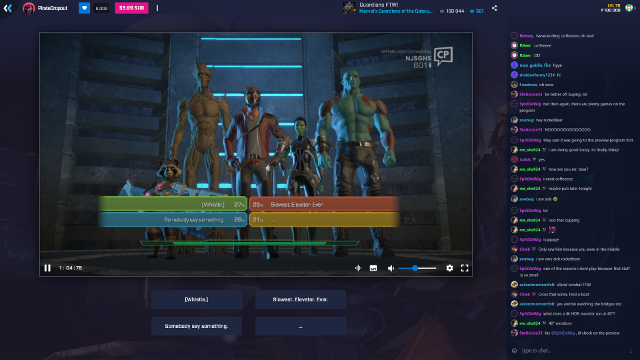 OK, so enough about the name -- what are the new features? Ah, those are pretty cool actually. The most exciting feature is Co-Streaming. Up to four streamers can now join forces to combine their streams into a single video experience. In other words, it will present the streams using split-screen. This could potentially be annoying, however, as users may be unable to focus with so much "noise." With that said, no one is forced to use the feature, so if it proves unpopular with viewers, it can be abandoned by streamers.
Also very cool is the ability to live stream to Mixer from mobile. While only in Beta for now, streamers can use an app for iOS or Android to broadcast to viewers while on the go. Microsoft promises the eventual option of streaming mobile games, but how that will work is up in the air. Especially on iOS, it remains to be seen how it can get around Apple's strict rules to do such a thing. I am dubious that it will ever work on iPhone -- I wouldn't be surprised if that feature will ultimately be Android-only.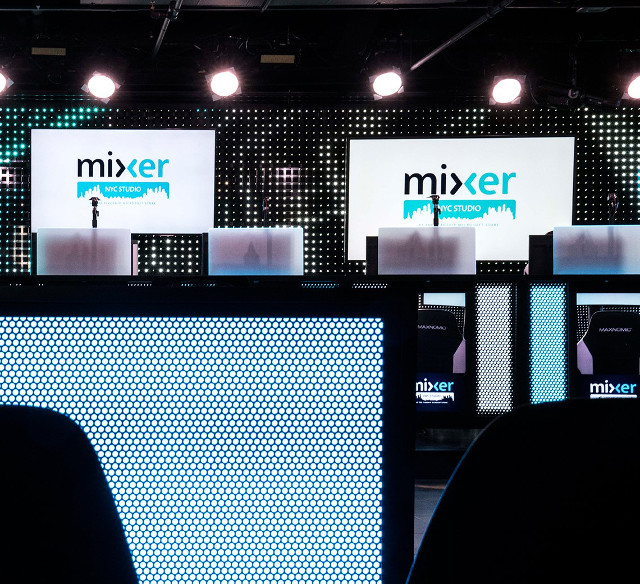 To highlight the Mixer platform, Microsoft has created a special studio at its flagship Manhattan location. Called "Mixer NYC Studio," it will be the home of special Mixer events, such as eSports and more. Again, it doesn't have to be gaming only -- the studio can absolutely host other events too.
What do you think of the name change and new features? Will you be using Mixer? Tell me in the comments below.