Healthcare industry most targeted by cyber attacks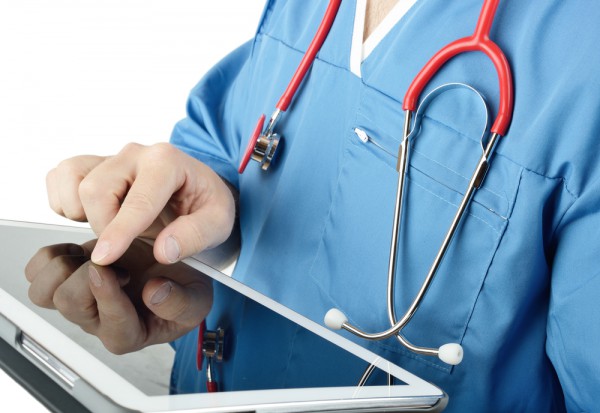 A new report into cyber security trends shows healthcare to be the most frequently targeted industry, with 164 threats detected per 1,000 host devices.
Next most targeted are education and media, which had 145 and 123 detections per 1,000 host devices, respectively. By comparison, the food and beverage industry came in as the least targeted industry with just 17 detections per 1,000 hosts.
The study from Vectra Networks revealed at this week's Infosecurity Europe event also reveals that attack rates are increasing with the average number of reconnaissance, lateral movement and exfiltration detections all up by more than 265 percent.
Media organizations experienced the highest rates of exfiltration, with 34 detections per 1,000 host devices. The rates of exfiltration attempts can likely be attributed to the its decentralized supply chain made up of small businesses with limited IT staff.
The entertainment industry experienced above-average rates of the five attack behaviors measured. Only the food and beverage industry experienced below-average detections for all activity measured.
Reconnaissance detections were up by 333 percent compared to 2016. Internal reconnaissance is a necessary first step for ransomware campaigns, so the sharp increase in detections may be an early indicator of the recent rise of attacks such as WannaCry.
The finance and technology sectors have proved to be the most resilient. These industries have below-average detection rates, with 37 and 38 detections per 1,000 hosts, respectively. This indicates the presence of stronger policies, mature response capabilities, and better control of the attack surface.
You can find out more in the full report on the Vectra website and there's a summary of the findings in infographic form below.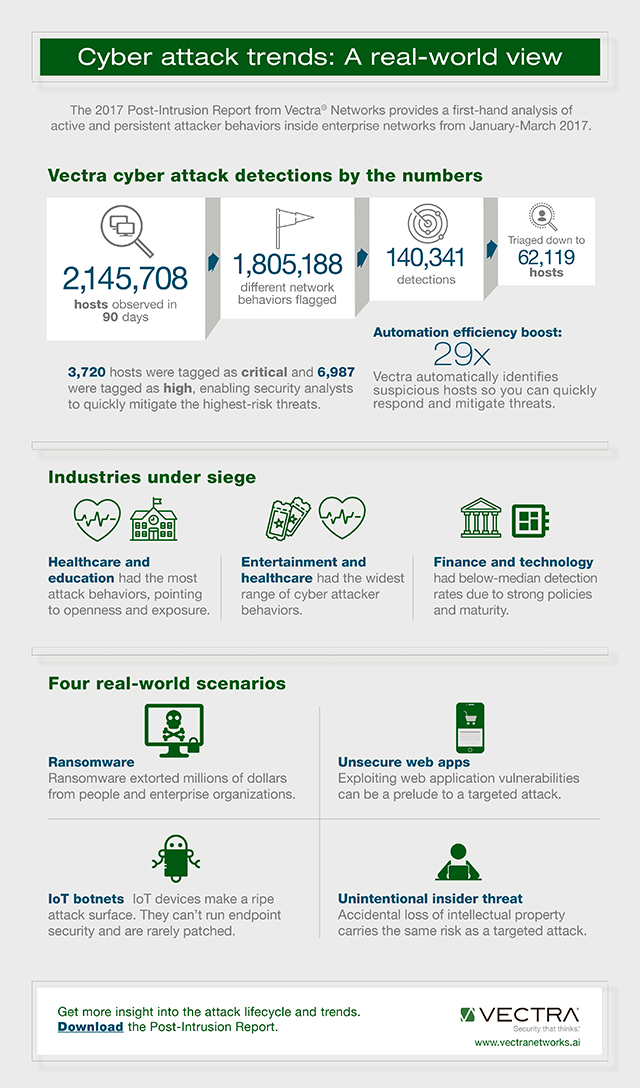 Image Credit: Rob Hyron / Shutterstock