No walls here: virtual reality exhibit showcases US-Mexico border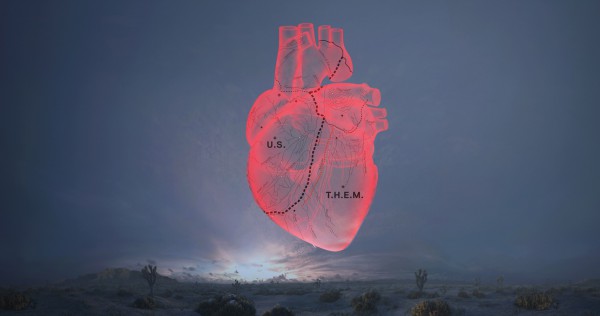 In what can be described as part political statement, part historical documentation, and part 21st century technology, a new exhibit has opened at the Los Angeles County Museum of Art in California, in which visitors can experience a virtual reality experience of what it is like to cross the border from Mexico to the United States.
The exhibit opened earlier this week, and public tickets are already sold out through the scheduled end of the exhibit, September 10.
The experience involves putting on a VR headset and then watching a roughly seven-minute 360-degree video that places you in the middle of a group of immigrants trying to make the fateful inter-country trek.
Along the way, you encounter border patrol agents pointing guns in your face (assuming you're facing them at that point of the video). It is a scripted experience, though the exhibit's website calls it "based on true accounts."
Although it is offered as a neutral museum exhibit, the underlying politics are less than subtle in the light of President Trump's harsh rhetoric on refugees of any kind, and specifically the tone he has used on Mexican immigrants.
The creator of the piece, Alejandro G. Iñárritu, tried to be clinical in his official description, saying, "During the past four years in which this project has been growing in my mind, I had the privilege of meeting and interviewing many Mexican and Central American refugees. Their life stories haunted me, so I invited some of them to collaborate with me in the project."
One of the reasons immigration is such a polarizing issue is because people either have direct experience with someone who has faced immigration challenges, or they haven't. Those who haven't rarely seem to understand the nuances behind the issue, nor can they empathize with those who it affects.
To that end, Iñárritu added, "My intention was to experiment with VR technology to explore the human condition in an attempt to break the dictatorship of the frame, within which things are just observed, and claim the space to allow the visitor to go through a direct experience walking in the immigrants' feet, under their skin, and into their hearts."