The top 5 features to look for in your future connected car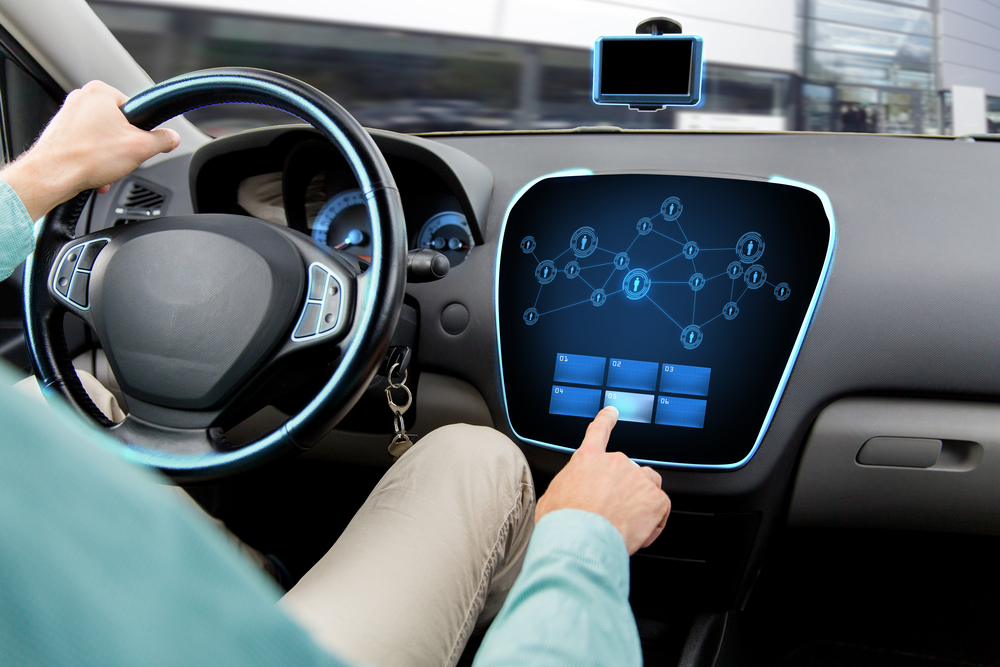 Shopping for a car is exciting, but understanding all the options can be intimidating. Finding the right type of car for your needs is just the beginning. Then come the decisions about paint and interior colors, wheels, etc. And now that cars are becoming computers on wheels -- the "ultimate mobile devices" -- technological options will soon mean even more decisions.
Although some of these choices are not critical, some options can really make or break how satisfied you are with your new car purchase. Connected cars can enhance the driving experience with personally-tailored music preferences or cabin temperature, and make our busy lives easier by opening garage doors, controlling your home's lighting and appliances, or arming home security systems -- automatically.
Buying a connected car is a great choice. To help you get the most out of your new "toy," we've uncovered the top five features to look for in connected cars in the not-too-distant future.
The car should be able to receive over-the-air (OTA) updates to its software and applications. Previous systems meant cars stayed "trapped in time" for their 20-year life cycle. Connected vehicles receive OTA updates from the cloud, with drivers benefiting from new safety features and new services customized to their preferences.
Speaking of safety, connected cars improve driver safety through hazard avoidance, be it distracted driving, obstacles, or bad weather. Connected cars can alert drivers to road work, a traffic jam, or bad weather up ahead and remind a driver who is texting to pay attention to the road. Parents can also use data from the car to monitor and evaluate their teenagers' driving habits, so they can discuss and offer tips to help their teens become better, safer drivers.
Vehicle maintenance is another important component of road safety. There's no good time for a breakdown, and your connected car should be able to help you avoid one. Connected cars monitor vehicle parts for wear and tear and use that information, combined with data on your driving habits, to predict upcoming maintenance needs. The system sends maintenance alerts and vehicle reports tailored to the condition and use of your specific car. Drivers can plan and budget for maintenance costs, avoiding a massive unexpected repair bill or being stranded by the side of the road.
Unfortunately, no matter how diligently you maintain your vehicle, accidents happen. Luckily, connected cars will be equipped to deliver targeted safety assistance. Should an accident occur, the car would automatically summon emergency services to the scene.
Personalized infotainment and cabin comfort in a connected car is not limited to preset music stations, temperature, and seat adjustments. Soon, cars will differentiate between drivers and passengers, adjusting zones accordingly. They can even distinguish between multiple drivers of the same car, automatically adjusting to whoever gets into the driver's seat. The car will deliver navigation tailored to each driver, with the system offering "smarter" and more tailored directions as it learns preferences.
Connected cars make our lives easier with highly responsive safety features, OTA updates, and maintenance management, while enhancing the driving experience by remembering your morning-commute preference for NPR and a nice toasty seat. Connected cars are changing the way we think about and interact with our cars, transforming driving into a truly personalized experience.
Photo Credit: Syda Productions/Shutterstock

Dan Gittleman is the CEO at Xevo Inc, a global leader in data-driven user experiences with the world's largest IoT deployment in the automotive industry. He previously founded OpenPeak and grew the company into a large-scale provider of multimedia devices and device management platforms for customers such as Verizon, Cisco, Philips, O2, Telefonica, and Etisalat. The company became a leading provider of mobile cybersecurity solutions for the enterprise, with large OEM customers such as AT&T, Cisco, SAP, and BlackBerry and deployments to thousands of enterprises worldwide.