Intel reportedly shutting down its once-thriving wearables division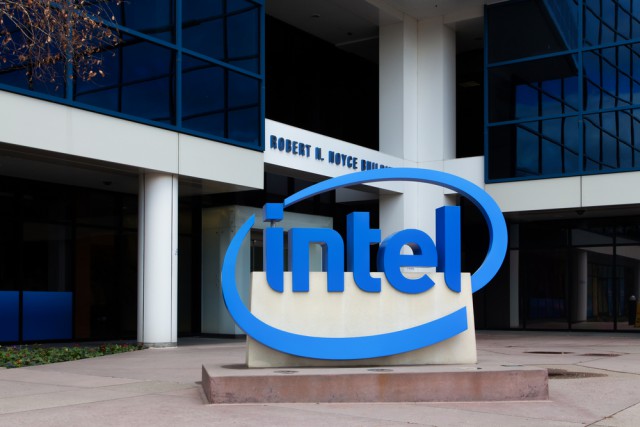 Despite previously being one of the most vocal champions of the wearable technology market space, semiconductor giant Intel has virtually (and quietly) shut down the business unit that was responsible for its once emerging line of smartwatch and fitness tracker components.
The dedicated unit was created after Intel acquired a little-known smartwatch company called Basis in 2014. The writing may have been on the wall after the company had to recall all Basis products late last year after multiple incidents of them overheating, causing users' wrists to become burned.
Intel's wearables division was much more than just that one product acquisition, though. The company was increasingly bullish on the concept that human wrists, eyewear, and clothing were quickly going to become the new receptacles for the latest technology.
Last year, Intel even produced its own reality TV series on TBS called America's Greatest Makers, where it sought envelope-pushing high-tech inventors to win a million-dollar top prize. All product ideas were on the table, but Intel CEO Brian Krzanich -- who was a judge on the show -- was especially intrigued by wearable inventors, and remarked several times about how the "wrist space" was going to become extremely competitive.
Of course, if you look down at your wrist now, chances are there's either nothing there or nothing more than a watch or static piece of jewelry. And you probably don't wake up in the morning wondering what deserves that coveted space on your body.
As such, it seems like Intel's big push to this market has not paid off as it hoped. According to CNBC, which reported on the near closure of the Basis group and said it spoke with "a person familiar with the matter," many employees in the group were reassigned within the company so this is not a mass layoff but rather more of a restructuring.
In the same report, it was mentioned that Intel is going to increase its focus on augmented reality technology, under a separate division that it calls the New Technologies Group. That will be another gamble, as augmented reality is also more of a proof-of-concept at the moment instead of a proven future business opportunity.
After the aforementioned recall of its Basis watches, some had begun to speculate that Intel was going to step back from wearables, but the company specifically denied that at the time. Intel has not yet commented on this latest report.
Photo Credit: Ken Wolter/Shutterstock