Facebook will protect your privacy... when you're dead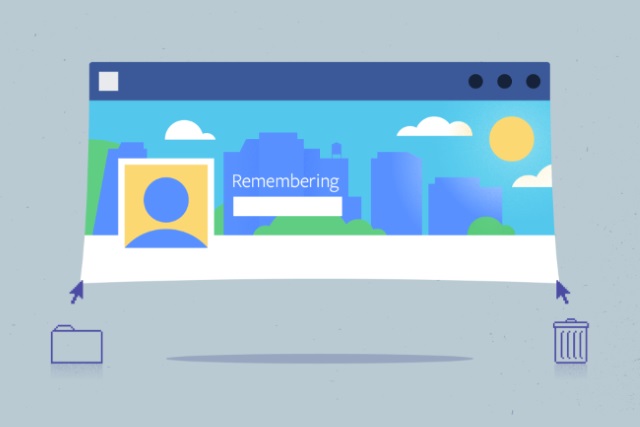 Facebook won't -- usually -- hand over your private messages to anyone after you die. The social network has used a new blogging series called Hard Questions to reveal just how it handles deaths of its users.
The site's director of global policy management, Monika Bickert, says that Facebook aims to not only be sensitive, but also to respect the wishes of the deceased. After death, accounts are memorialized by default, but everyone is also free to create a "legacy contact" who will be able to mange their account in the event of their death. But Facebook is, it says, also keen to protect the privacy of survivors.
When an account is memorialized, Facebook adds the word "Remembering..." to make it clear that the account is no longer active. Visibility settings are not changed, as Facebook explains: "We don't remove or change anything. This is our way of respecting the choices someone made while alive."
Users can also opt to have their accounts deleted when they die, but the legacy contact option allows a loved one to download posts and photographs, add messages to the profile of the deceased and, ultimately, delete the account if they want.
Part of protecting people's privacy means Facebook will not hand over private messages after a death:
If a father loses a teenaged son to suicide, the father might want to read the private messages of his son to understand what was happening in his son's life. Had he been struggling in his university classes? Was he having problems with his boyfriend? As natural as it might seem to provide those messages to the father, we also have to consider that the people who exchanged messages with the son likely expected those messages would remain private.

Although cases like this are heartbreaking, we generally can't turn over private messages on Facebook without affecting other people's privacy. In a private conversation between two people, we assume that both people intended the messages to remain private. And even where it feels right to turn over private messages to family members, laws may prevent us from doing so. The Electronic Communications Privacy Act and Stored Communications Act, for instance, prevent us from relying upon family consent to disclose the contents of a person's communications.
Facebook says that it is still learning about how to best handle death, and its policies may change over time.
You can find out more about legacy contacts and account memorialization on the Hard Questions blog.