Get 'Penetration Testing -- A Survival Guide' ($55 value) FREE for a limited time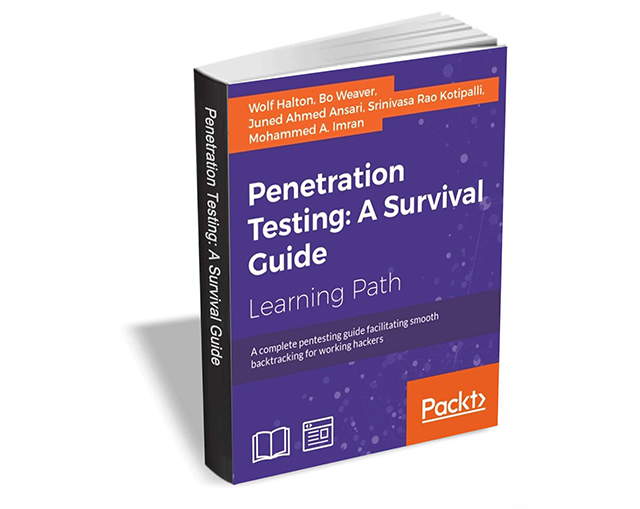 The need for penetration testers has grown well over what the IT industry ever anticipated. Running just a vulnerability scanner is no longer an effective method to determine whether a business is truly secure.
Penetration Testing -- A Survival Guide from Packt Publishing usually retails for $55, but BetaNews readers can get it entirely free for a limited time.
What you will learn in this ebook:
Exploit several common Windows network vulnerabilities
Recover lost files, investigate successful hacks, and discover hidden data in innocent-looking files
Expose vulnerabilities present in web servers and their applications using server-side attacks
Use SQL and cross-site scripting (XSS) attacks
Check for XSS flaws using the burp suite proxy
Acquaint yourself with the fundamental building blocks of Android Apps in the right way
Take a look at how your personal data can be stolen by malicious attackers
See how developers make mistakes that allow attackers to steal data from phones
All you have to do to get your copy for free is go here, enter the required details, and click the Download Now button.
The offer expires on September 19, so act fast.