Get 'Leading With Strategic Thinking' ($16 value) FREE for a limited time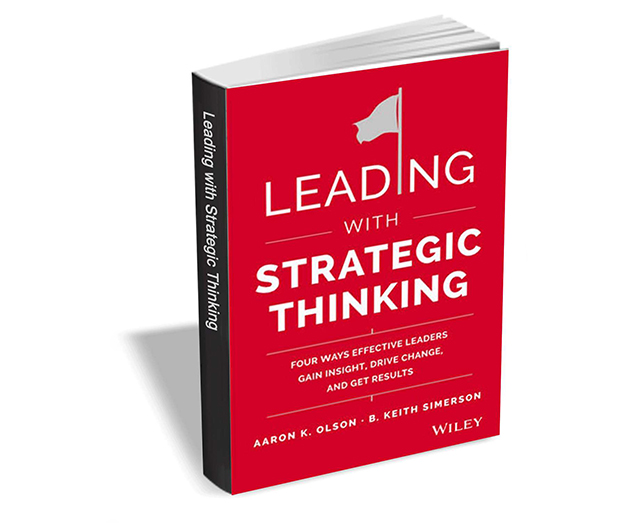 Leading With Strategic Thinking -- Four Ways Effective Leaders Gain Insight, Drive Change, and Get Results, from Wiley, reveals what effective leaders do differently.
Eschewing the one-size-fits-all leadership model, this helpful guide outlines four general leadership types and demonstrates how each type achieves success -- whether through personal vision, structured process, collaboration, or by empowering others. The authors identify the actions and skills that distinguish strategic leadership, drawn from interviews and focus groups with over three hundred leaders from around the world.
SEE ALSO: Get 'Penetration Testing -- A Survival Guide' ($55 value) FREE for a limited time
This eBook is a manual that will help executives and aspiring leaders harness these forces and address the two central questions of strategic leadership:
How do the best leaders develop their strategy?
How do effective leaders drive strategic change?
Gain the tools to be a more strategic leader today.
Leading With Strategic Thinking usually retails for $16, but BetaNews readers can get it entirely free for a limited time.
All you have to do to get your copy for free is go here, enter the required details, and click the Download Now button.
The offer expires on August 19, so act fast.