Microsoft killing Surface line is just a 'tabloid rumor'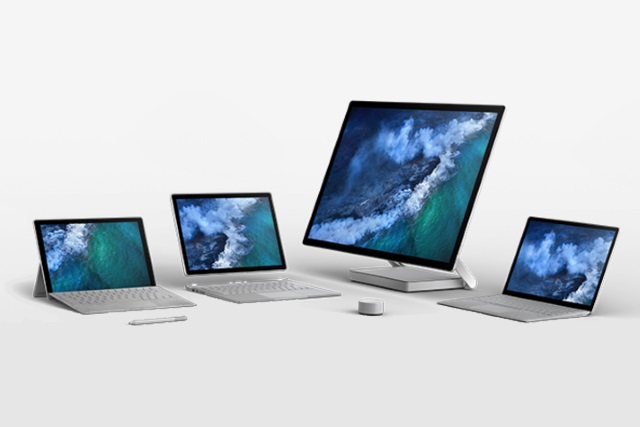 Even though Microsoft is not making a lot of money by selling Surface devices, it is hard to imagine that the PC line will be put out to pasture by 2019 because of it, as some top industry executives believe. It plays too big of a role in the PC ecosystem to be killed off.
As I explained in the article discussing those claims, we should not look at Surface "as a standalone effort, but rather as part of a long-term strategy" through which "Microsoft is not only making high-end Windows devices more attractive, it is also encouraging its partners to come up with better designs." Unsurprisingly, my view is mirrored by Surface chief Panos Panay, who calls those claims the "tabloid rumor of the week."
The Surface line, even though it had a rocky start, has reshaped the PC market. It defined what a productivity-oriented tablet should be, turned Windows into a relevant player in this market, and even drove Apple to compete in this space with the iPad Pro. As Panay explained to Business Insider, Surface's importance extends past selling tablets.
Panay wants to make it clear that Microsoft is in it for the long run, adding that not even the huge $900 million write-off from the early days put a dent in its Surface plans. "There was no loss of confidence. There was a real belief in how we can change the world."
Panay says that the improvements that Microsoft has made through the Surface line, like the better accuracy and speed of the Surface Pen, have made their way into Windows 10, so that its partners can take advantage of its work as well. And that, in turn, benefits Windows users, who have access to higher quality software and better hardware support.
It is easy to ignore those things and focus solely on the numbers you can pull from a Microsoft earnings report, but, fact of the matter is, without the Surface line there wouldn't be as many solid Windows devices as there are today. Microsoft has raised the bar, and this is hard to argue against, iteration to iteration, helping its partners push the envelope and appeal to a wider range of consumers too.