A $20 Wi-Fi camera? Yup! WyzeCam makes affordable home security a reality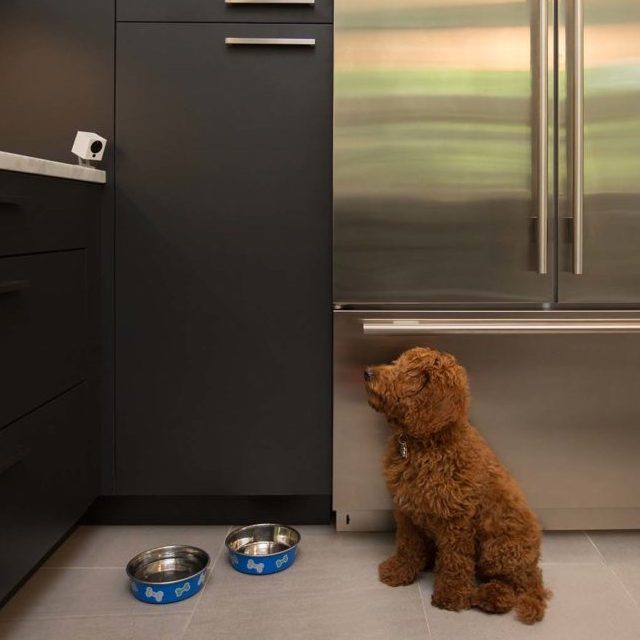 I am a strong believer in home Wi-Fi security cameras. Being able to monitor my house while away is a godsend. Yeah, it is great for security purposes, but you know where else these products shine? Pets! Yeah, with one of these cameras, you can keep tabs on your dog, cat, bird, lizard -- whatever. If you are at work and want to check in on your pup or kitty, just launch an app and there they are.
Unfortunately, these cameras can be expensive and difficult to set up. But, what if they weren't? What if there was a Wi-Fi camera that was easy to set up and cost, I don't know, say, $20? Surely you cannot get such a Wi-Fi security camera for an "Andrew Jackson," right? Actually, you can! The WyzeCam is that inexpensive and even promises an easy app-based setup process. Quite frankly, the boxy design is quite adorable too. Shockingly, it even streams at 1080p.
"Our first product, the WyzeCam, is the solution to a problem that one of our cofounders faced. He had been looking for a smart home camera to stay connected and protect his family with while on the road. He found that better-recognized brands were ridiculously overpriced for their quality and cheaper ones were unreliable. We believe consumers deserve better than that," says Wyze Labs.
You will get two weeks of free cloud storage when you buy the camera. If you don't want to splurge on the cloud storage after 14 days -- of you don't trust the cloud with your home video -- you can simply add a micro SD card for local recording instead. Hell, you may pay more for the card than you do for the WyzeCam!
The adjustable magnetic base is quite interesting, as it means you can mount it to metal objects without needing to pull out a drill or use screws. Want to watch your kitchen? Just attach it to your refrigerator! If you don't have a metal object in a room, don't worry -- WyzeCam comes with a metal plate that can attach to surfaces using adhesive.
The WyzeCam can detect both movement and audio in your home, and then alert you to them. The audio detection is quite intriguing, however. Why? The company explains, "WyzeCam's advanced algorithm recognizes the unique sound patterns of smoke alarms and CO monitors. It sends alerts to your phone so that you can act quickly."
How cool is that? Intelligent audio detection is an amazing feature to get on such an inexpensive product.
Wyze Labs shares the following specifications.
Color: White
Height: 2.20-inch (56mm)
Width: 1.97-inch (5omm)
Depth: 1.97-inch (50mm)
Weight: 3.53 oz (100g)
Power Cable Length: 6 feet (1.8m)
Mounting Method: Magnetic
Ports: 1 Type-A USB, 1 micro USB
Power: DC 5V/1A
Resolution: 1920 X 1080 (1080p)
Camera Lens: F2.0 aperture, 2.8mm focal length
Image sensor: 1/2.7-inch CMOS
Digital zoom: 8x
Field of View: 110° lens
2 Infrared Night vision LEDs (850nm) with IR cut filter Illuminates up to 29.6 feet (9m)
H.264 video encoding
Built-in speaker and microphone
Alerts: Push notifications
Cloud Storage: Free rolling 14 days of alert videos stored in the AWS Cloud
Local Storage: MicroSD card (not included)
WiFi: 802.11 b/g/n 2.4GHz
Operating Systems: iOS 8.0 and Android 5.0 or later
Operation Temperature: 32℉ – 104℉
Operation Humidity: < 90% at 104℉
Weather Resistance: Indoor use only
This slideshow requires JavaScript.
For $20, you might expect some compromises, but there really isn't anything major. Believe it or not, it even offers two-way communication. Not only can you see and hear what is going on in your home, but you can speak to the people -- or pets -- that are there too. There are more expensive cameras that don't even offer that.
The only noticeable lacking aspect, which is sort of nitpicking, is that it does not support 802.11ac. If the WyzeCam was, say, $100 or more, I might complain about that. For $20, however, 802.11n will be absolutely fine, thank you very much.
We recently got a couple of these into the BetaNews lab for testing, so keep an eye out for a review. In the interim, if you want to buy one (or five at this price!), you can order it here. With that said, they are proving to be very popular, so stock has been fluctuating. As of today, they are not scheduled to be available until mid-November.