Twitter lets everyone send 280-character tweets -- and infuriates with maddening circle icon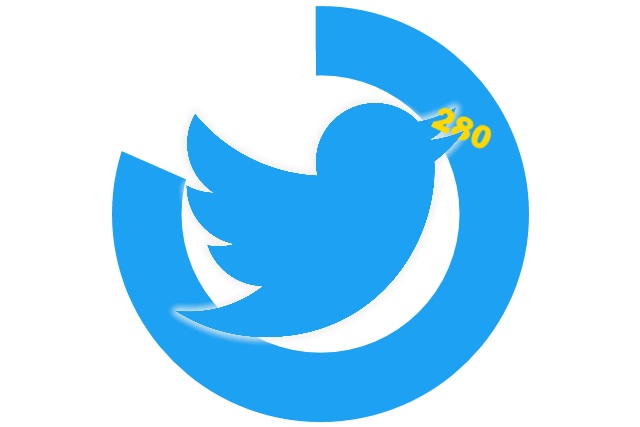 After a few weeks of testing with a limited number of users, Twitter is rolling out 280-character tweets to (nearly) everyone -- but says that very few of the testers reached this limit.
With the 140-character limit, says Twitter, just 9 percent of tweets hit the upper limit; with 280 characters to play with, this drops to 1 percent. The increase has divided opinion on Twitter, but the company's decision to replace the simple character countdown -- to warn how much more you could type -- with a bizarre circular icon has been given a rather negative reception.
See also:
There's no confusion about the fact that Twitter has doubled the number of characters you can include in a tweet. That's simple enough. But the way in which the number of remaining characters is now displayed is causing a great deal of confusion. As you type, a circular icon fills up to indicate -- roughly -- how much more room you have left to type. It's not until you only have 20 characters left that the familiar character countdown appears:

Many Twitter users have pointed out that they would rather have the option of editing tweets than the ability to send longer ones -- or that the platform do more to sort out the rampant abuse that it is blighted by.
Twitter says:
During the first few days of the test many people Tweeted the full 280 limit because it was new and novel, but soon after behavior normalized. We saw when people needed to use more than 140 characters, they Tweeted more easily and more often. But importantly, people Tweeted below 140 most of the time and the brevity of Twitter remained.
The company says that during testing, very few people even exceeded the original 140-charcater limits, which surely raises the question of why the limit has been increased: "We -- and many of you -- were concerned that timelines may fill up with 280 character Tweets, and people with the new limit would always use up the whole space. But that didn't happen. Only 5 percent of Tweets sent were longer than 140 characters and only 2 percent were over 190 characters."
Unless you happen to be typing your tweets in Japanese, Korean or Chinese, you should find that the new 280-character tweet limit is at your disposal (tweets in this trio of languages are much, much shorter on average because of the different writing systems that are in use).