CORSAIR releases 4,000MHz Vengeance DDR4 SODIMM 32GB Memory Kit -- fastest in the world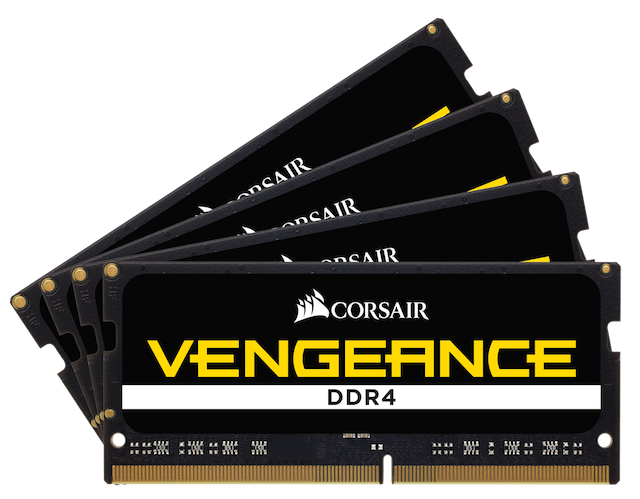 When you think of speed and overclocking, a desktop computer probably comes to mind. After all, for enthusiasts and gamers, a tower is the best option for a PC. Not everyone goes that route, however. Instead, some consumers opt for laptops, mini-desktops, and all-in-one PCs.
When you don't choose a traditional desktop, and go with one of those aforementioned alternatives, you cannot use normal RAM sticks. Instead, you must buy SODIMM memory which is physically smaller and typically slower. Today, however, Corsair is launching what it calls the world's fastest DDR4 SODIMM 32GB Memory Kit (the company sells a faster 32GB desktop RAM kit). How fast is it? This new Vengeance kit runs at an insane 4,000MHz! Before you get too excited, please know it is very expensive and your computer probably can't run them at that speed.
"While PC enthusiasts might be more familiar with SODIMM memory from laptops or all-in-one PCs, CORSAIR VENGEANCE SODIMM DDR4 4x8GB 4,000MHz is designed to power the latest small-form-factor systems running Intel's high-end-desktop X299 motherboard platform," says Corsair.
ALSO READ: G.SKILL unveils AMD Ryzen Trident Z RGB memory kits
The company further says, "Motherboards such as the ASRock X299E-ITX are able to fit all the power and performance of Intel's high-end motherboard chipset into a tiny Mini-ITX form factor but have, until now, been limited on memory frequency and bandwidth. With CORSAIR VENGEANCE SODIMM DDR4 4x8GB 4,000MHz, PC builders and enthusiasts can now pack 32GB of high-frequency quad-channel 4,000MHz DDR4 alongside Intel's Core i9 processors, for up to 36 threads of processing power and massive memory bandwidth, in Mini-ITX small-form-factor PCs."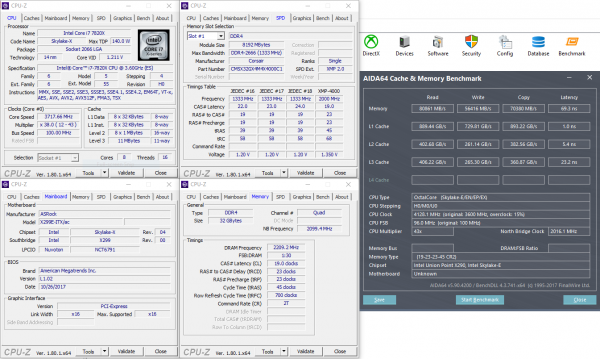 As you can see from the screenshot above (click to enlarge), not only is the RAM running at the claimed speed, but it is totally stable too. The memory has a latency of 19-23-23-45 and uses a voltage of 1.35V to achieve maximum speed.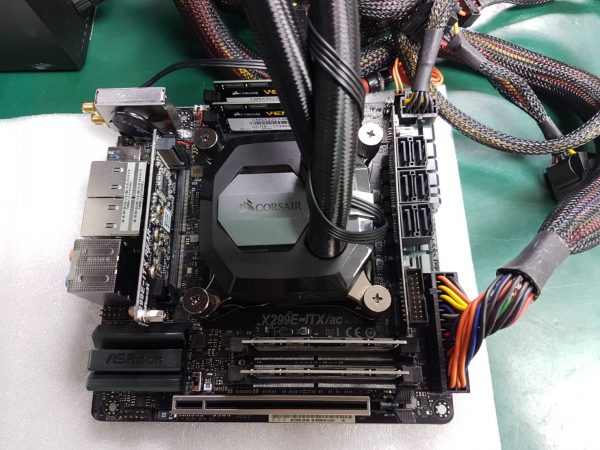 Unfortunately, at $594.99, this kit (CMSX32GX4M4X4000C19) is priced out of reach for many consumers. Not to mention, as of today, the only promised compatibility is with the ASRock X299E-ITX motherboard. In other words, while the speed is cool, its usefulness is very limited.