The UK government reveals AI software that automatically blocks extremist content online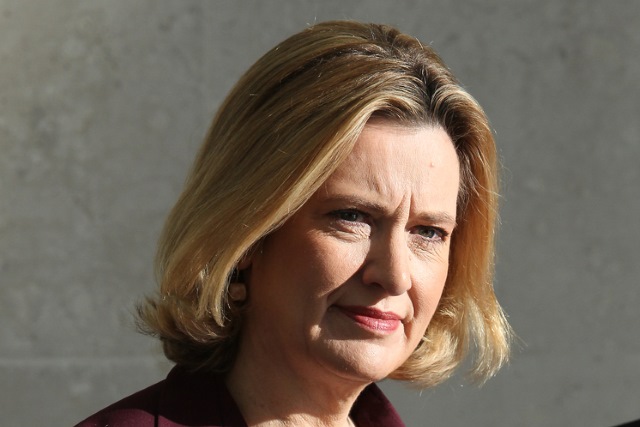 Continuing its drive to take control of the internet, the UK government has unveiled a new tool that it says can block extremist content "on any platform" with astonishing accuracy. The system -- as yet unnamed -- was unveiled by Home Secretary Amber Rudd and cost £600,000, paid for with public funds, and has been designed to detect jihadist content.
The government says that the algorithms can automatically detect "94 percent of Daesh propaganda with 99.995 percent accuracy." Speaking to reporters in London, Rudd said that "we're not going to rule out taking legislative action if we need to do it," opening up the possibility that the likes of Facebook, Twitter and Google could be forced to use the system.
See also:
Developed by ASI Data Science, the system takes advantage of machine learning to analyze online videos and determine the contents. The government says that it can be integrated into the upload tool of any platform, meaning that videos can be blocked before they even make it online.
The system is to be made available to smaller companies, as the government says that these are increasingly being targeted by extremists to publish propaganda. Despite the claimed high levels of accuracy -- and even ignoring them -- there will almost certainly be complaints that this system amounts to government censorship.
In a statement announcing the new detection tool, Rudd said:
Over the last year we have been engaging with internet companies to make sure that their platforms are not being abused by terrorists and their supporters. I have been impressed with their work so far following the launch of the Global Internet Forum to Counter-Terrorism, although there is still more to do, and I hope this new technology the Home Office has helped develop can support others to go further and faster.

The purpose of these videos is to incite violence in our communities, recruit people to their cause, and attempt to spread fear in our society. We know that automatic technology like this can heavily disrupt the terrorists' actions, as well as prevent people from ever being exposed to these horrific images.

This government has been taking the lead worldwide in making sure that vile terrorist content is stamped out.
Facebook is one of the platforms the government has been pestering to do more to combat online extremism. While the social network says that it has made progress in the detection and removal of such content, the unveiling of a new government-backed system would seem to indicate that the UK government is unhappy with the speed at which things have progressed, or that it prefers the idea of being in control of the detection tool itself.
No timescale has been mentioned for the rollout of the new system.
Image credit: Twocoms / Shutterstock