CRM technology isn't keeping pace with business needs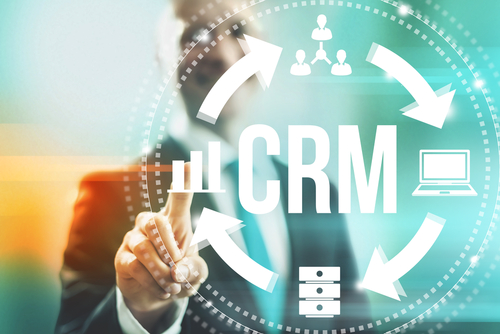 CRM systems should make communication with customers easier, but a new report from ProsperWorks, the CRM tool for Google's G Suite, suggests CRM technology isn't keeping pace with the needs of the digital workforce.
ProsperWorks commissioned research firm Lab42 to conduct a survey on sales relationships and CRM pain points from those that frequently use CRM systems. The findings show that the way companies interact with customers is changing but CRM technology is too manual, hasn't evolved and is not focused enough on fostering relationships.
It's no surprise then that nearly half of respondents think innovation of CRM should be quicker. 77 percent of respondents still use spreadsheets to track customer data -- which suggests that CRMs are not addressing the needs of today's users. Furthermore, data entry (48 percent) and keeping data up to date (52 percent) are the biggest problems today's workforce faces with CRM systems because these are still largely manual tasks. These time-consuming, manual tasks are stopping sales teams from focusing on what matters most, building relationships and closing deals.
The lack of automated tools are dictating processes and 80 percent of respondents still manually enter and update contact and account info. Users are spending too much time in CRM systems, with 57 percent saying they use it all day, every day. Many enterprises are still looking for the right solution too, and more than 56 percent of respondents say they have used three or more CRM tools in their careers.
"Today's business users want tools that make their lives easier, deliver a consumer-like experience and fit within the way they live and work. Current CRM tools are clearly a burden of admin-ridden tasks that are negatively affecting customer success, customer support, marketing, finance and operations and more," says Jon Lee, co-founder and CEO of ProsperWorks. "We're in an age where automation and collaboration can help team members be more customer-centric and focus their time on nurturing the customer relationship, all while bringing more value to the organization."
The full survey is available from the ProsperWorks website.
Photo Credit: Mikko Lemola / Shutterstock