AirPlay 2 brings HomePod stereo pairs and multi-room audio to iOS 11.4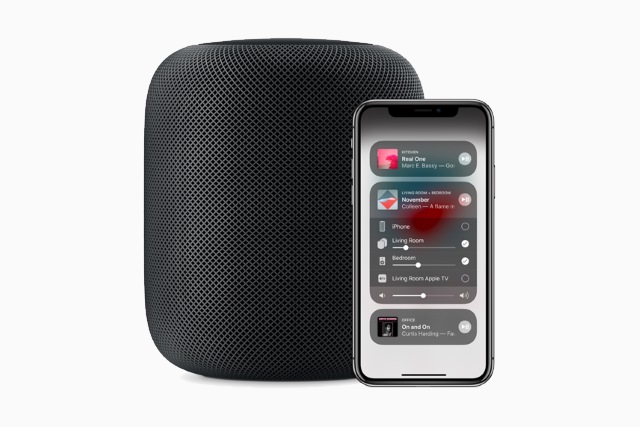 Today sees the release of iOS 11.4 and with it Apple is adding AirPlay 2. This brings some important changes to HomePod, including the stereo pairing option that was missing at launch.
AirPlay 2 also adds multi-room audio to HomePod, bringing Apple's smartspeaker in line with Amazon Echo and Google Home. Other new features of iOS 11.4 include the ability to access iMessages via iCloud on any Apple device.
See also:
The lack of stereo pairing and multi-room audio was seen by many as a failing of HomePod, but Apple has now addressed this. The company says that when two speakers are paired, they are capable of "delivering room-filling sound that is more spacious than a traditional stereo pair".
When it comes to the multi-room feature, speakers use spatial awareness to automatically deliver the best possible sound, and Apple's wireless peer-to-peer direct link ensures that music stays in sync.
Writing about the new update, Apple says:
HomePod, the breakthrough wireless speaker from Apple, now delivers an even more immersive listening experience throughout the home with support for HomePod stereo pairs and a new multi-room audio system in iOS 11.4. This free software update introduces the most advanced, easy to use, wireless multi-room audio system using AirPlay 2 to play music in any room from any room, move music from one room to another or play the same song everywhere using an iOS device, HomePod, Apple TV or by asking Siri. HomePod is available in the US, UK and Australia and arrives in Canada, France and Germany starting June 18.
The iOS 11.4 update is available today.