Apple wants you to spend less time on your iPhone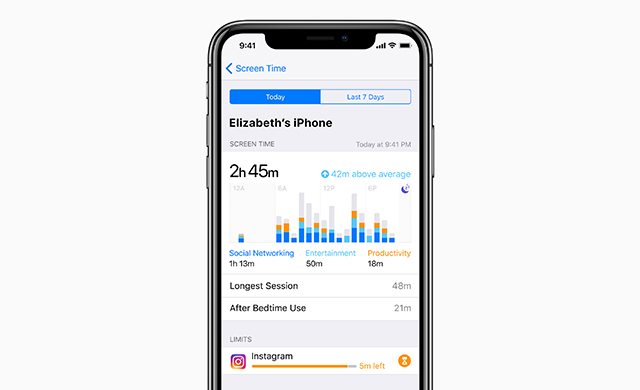 At Apple's WWDC 2018 keynote today, the tech giant announced a raft of new features coming to iOS 12. If you're concerned how much time you -- or your family -- spend on your iPhone or iPad, Apple has you covered with its next big release.
The company has introduced new options for the Do Not Disturb mode, greater control over notifications, and a Screen Time feature, which lets you see how much you use your phone and apps, and set limits.
SEE ALSO: Apple reveals performance-focused iOS 12 for a massive range of iPhones and iPads
If you don't want to be disturbed when in bed, you can now enable the new Do Not Disturb During Bedtime option. This works much the same as always, with one major difference -- it hides notifications, so if you happen to look at your phone's clock in the night, you won't be hit with a barrage of message alerts.
In addition you can now hard press the Do Not Disturb button and set a time limit for how long you want to remain incommunicado during the day.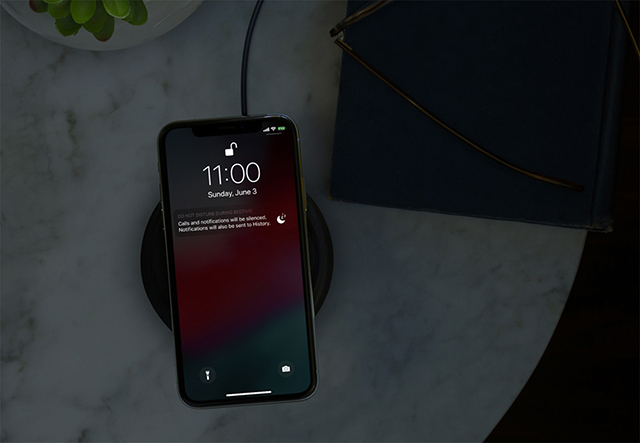 iOS 12 also delivers much greater control over notifications, giving you better control over them, and you can now group notifications together.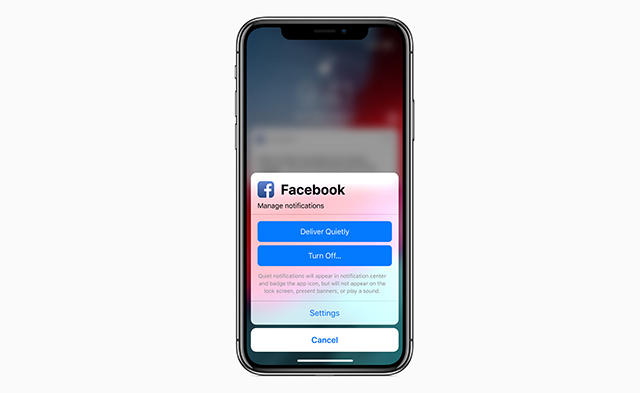 Screen Time -- which is similar to what Google is introducing in Android P -- shows you how much you use your iPhone and provides weekly activity reports, so you can see just what you've been using your device for. It shows you how long you've used each app and which apps send you the most notifications.
You can then set time limits for each app -- handy for anyone who spends way too much time on Facebook or Instagram, for example. You get alerted when you're running out of time, and can request an extension if needs be.
If you have children who spend too long on their phones, you can set up allowances for them.
If you have an iPhone do you welcome these changes?