Forget Windows 10, it's Windows Vista -- 2018 Edition we want!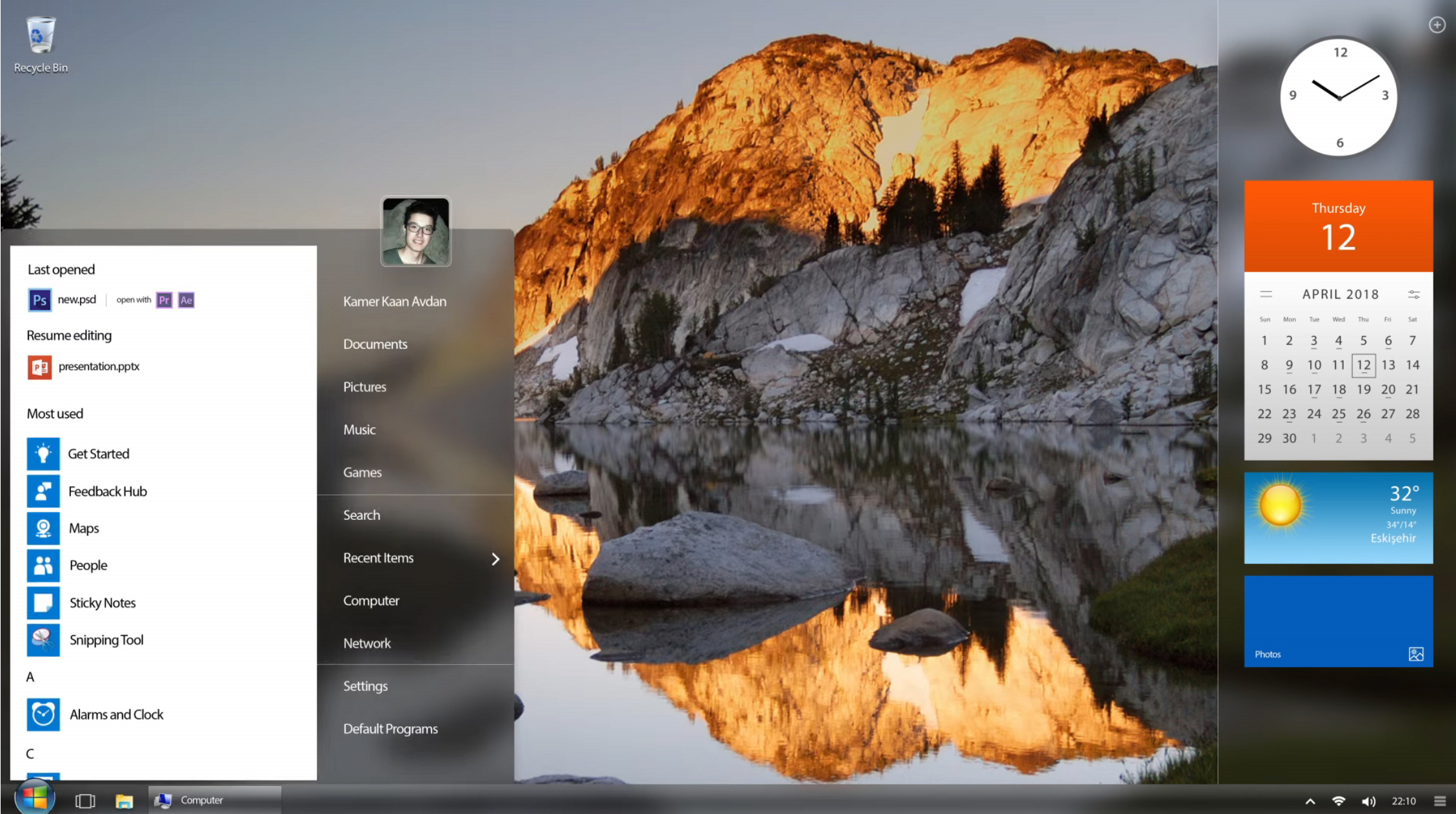 People have often said that Microsoft operating systems follow a pattern, with good and bad versions alternating -- Windows 95 (bad), Windows 98 (good), Windows Me (bad), Windows XP (good), Windows Vista (bad), Windows 7 (good), Windows 8.x (bad), Windows 10 (good -- now at least).
It's mostly true, although if Windows Vista had been given the same length of life that Windows 10 has enjoyed to date, there's a good chance a large portion of Windows users would still be using it today. Vista wasn't bad as such, just very unfinished. If the aging OS had a modern makeover, could it win over Windows 10 users? I suspect so. Feast your eyes on the Windows Vista -- 2018 Edition and make up your own mind.
RECOMMENDED:
YouTuber Kamer Kaan Avdan, who has previously created concept videos for Windows XP, Windows 95 and Windows 7, has debuted a new video showcasing his vision of Windows Vista -- 2018 Edition.
This update, as with all of Avdan's previous concepts, takes everything we know and love/hate about Windows Vista, and gives it a modern makeover, with a re-imagined sidebar and -- because it's 2018 -- a dark mode.
This slideshow requires JavaScript.
What do you think of this re-imagining of Windows Vista? Do you prefer it to Windows 10? Let me know in the comments below.
And if all this talk of Vista has you feeling nostalgic for the 11 year-old OS, perhaps you'd care to read our launch story from 2007!