VMware releases Workstation 15 Pro and Fusion 11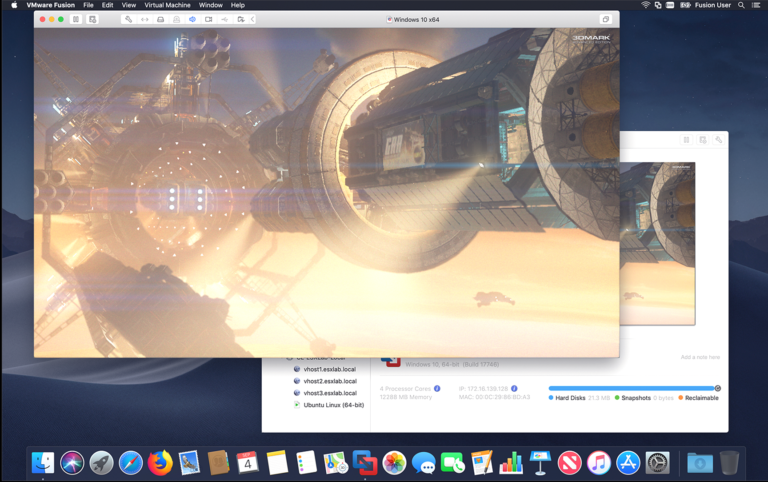 Using a virtual operating system has its merits.  For developers, it's the ideal tool for sandboxing your computer so you can test software for bugs before it's released to beta testing. You can also install your software across a range of operating systems for compatibility.
As a consumer, there are valid reasons why you may want to consider a virtual system. You may need to use a Windows computer for work but would like to experiment with a Linux installation. A virtual OS enables you to test new bleeding-edge software or tools where you are wary of the source. Problem? Simply revert back to a previous snapshot.
VMware has released Workstation 15 Pro and, as you'd expect, it includes full guest support for the latest Windows 10, Ubuntu 18 and many other operating systems. Direct X 10.1 is fully supported which includes Shader Model 4.1 and Cubemap Array. Graphics memory of up to 3GB means you can perform more intensive GPU work without the OS affecting your CPU.
What else is new? The addition of a REST API,  improved High DPI support for both guest and host (where the guest will reflect any host DPI change), vSphere 6.7 support, USB Auto connect and an 'enhanced user experience' for an old operating system earlier than Windows XP to stretch the UI so it correctly mimics the host for a better visual experience.
Meanwhile, Fusion 11 is also available, which enables Mac users to run Windows, Linux or even a Mac guest on their host operating system. What's new in v11? Full support for Mojave, Enhanced Metal Graphics Rendering Engine with DirectX 10.1 support on Windows 7 through 10, an updated user-interface offers a new application menu. Touch Bar receives support for VMware-specific functions, the REST API is updated to v1.2, Linux guests receive one-click SSH, whereas Fusion itself receives a new disk clean-up module to make sure each guest uses as little drive space as possible.
VMware Player 15, available free for non-commercial use, enables a consumer to run a pre-defined virtual guest with very limited control.
VMware Workstation 15 Pro is available now for $250. Existing users can upgrade for $150. VMware Fusion 11 Pro is $160 and VMware Fusion 11 $80, with an upgrade from previous versions for $50.