TVAddons' new transparency report reveals blacklisted Kodi add-ons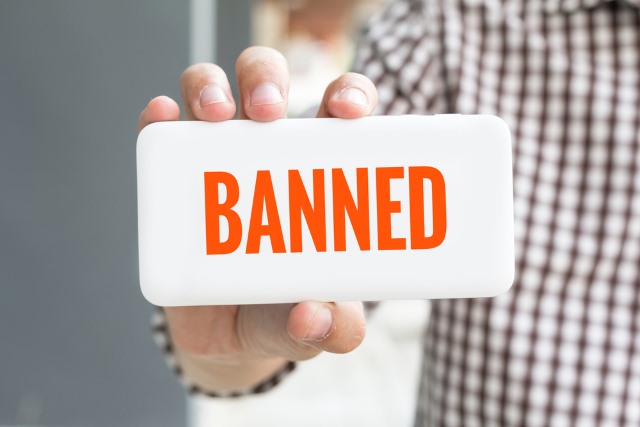 Taking a leaf out of the Lumen Database, unofficial Kodi add-on provider TVAddons has been maintaining a list of blacklisted Kodi Addons in a regular transparency report.
This blacklist is not the result of DMCA takedown notices, but rather is compiled based on Kodi addons that were submitted to its index but judged not to meet the company's own verification standards.
SEE ALSO:
TVAddons, which is currently fighting a lawsuit in Canada and recently battled one in the US, explains:
Right now our submission process is similar to North Korea. If we can't "easily" verify the licensing of content scraped, we deny the addon. The problem is that auditing content licensing is extremely difficult independently.

If you see a movie on Netflix, how can you verify that they actually paid for the rights to broadcast it? You can't.
According to the latest transparency report, the list of blacklisted Kodi add-ons and forks is as follows:
Newly Blacklisted
Magicality: plugin.video.magicality (wilson-magic)
Masterani Redux: plugin.video.masteraniredux (wilson-magic)
Dramatic: plugin.video.dramatic (wilson-magic)
Dubbed Anime: plugin.video.dubbedanime (wilson-magic)
Toonmania2: plugin.video.toonmania2 (doko-desuka)
Yoda: plugin.video.Yoda (supremacy)
LambdaScrapers: script.module.lambdascrapers (doko-desuka)
Previously Blacklisted
1Channel: plugin.video.1channel (kodibae)
9Anime: plugin.video.9anime (dxcx)
SportsDevil: plugin.video.SportsDevil (kodibae)
Death Streams: plugin.video.blamo (wilson-magic)
Anime Incursion: plugin.video.animeincursion (nixgates)
At The Flix: plugin.video.AtTheFlix (maverick53)
cCloud TV: plugin.video.ccloudtv (kodibae)
Chappai: plugin.video.chappaai (mrblamo420)
Chocolate Salty Balls: plugin.video.chocolatesaltyballs (mrblamo420)
Covenant: plugin.video.covenant (covenantkodi)
Elementum: plugin.video.elementum (elgatito)
Exodus: plugin.video.exodus (kodibae)
Gaia: plugin.video.gaia (gaiaorigin)
IceFilms: plugin.video.icefilms (iceballs)
IceFilms: plugin.video.icefilms.new (iceballs)
Incursion: plugin.video.incursion (nixgates)
JokerSports: plugin.video.JokerSports (maverick53)
Neptune Rising: plugin.video.neptune (mrblamo420)
Orion: script.module.orion (gaiaorigin)
Placenta: plugin.video.placenta (wilson-magic)
PureSoccer: plugin.video.prosoccer (purerepo1)
SkyNet: plugin.video.SkyNet (maverick53)
Sparkle: plugin.video.sparkle (iwannabelikemike)
Sportie: plugin.video.sportie (kodibae)
Release HUB: plugin.video.theyidrh (mrentertainment)
Ultimate IPTV: plugin.video.uiptv (kodibae)
Ultimate Whitecream: plugin.video.uwc (kodibae)
WatchNixtoons: plugin.video.watchnixtoons (nixgates)
XXX-O-DUS: plugin.video.xxx-o-dus (kodibae)
In publishing the list, TVAddons clarifies: "For the record, we're not stopping anyone from downloading these Kodi addons on their own, we just can't be part of it."
Photo credit: KongNoi / Shutterstock