Sans Forgetica: the font that could help you remember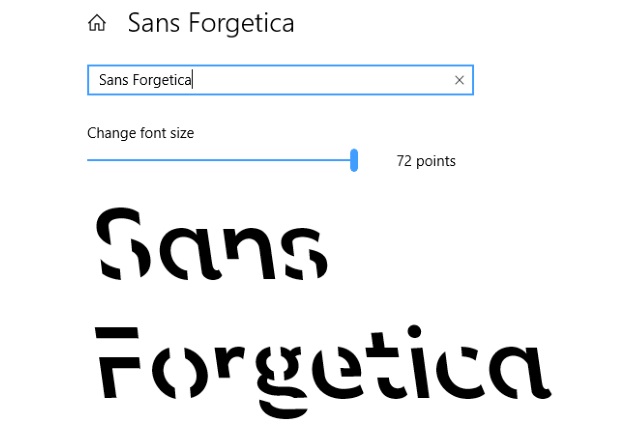 Researchers from Australia's RMIT University have created a font which they say could help you to retain more data.
Sans Forgetica is the result of work involving typographic design specialists and psychologists, and it has been designed specifically to make it easier to remember written information. The font has purposefully been made slightly difficult to read, using a reverse slant and gaps in letters to exploit the "desirable difficulty" as a memory aid.
Dr Janneke Blijlevens, founding member of the RMIT Behavioural Business Lab, explains that the problem with many fonts is that they are so similar to each other and it's easy to skim read without retaining much data. The "desirable difficulty" suggests that if an obstruction is placed in the way -- such as making it very slightly harder to read something -- deeper cognitive processing, and therefore improved retention, is encouraged.
Dr Blijlevens says of the new creation:
Sans Forgetica lies at a sweet spot where just enough obstruction has been added to create that memory retention.
In a news release about the font, RMIT University explains why it is so successful:
Sans Forgetica has varying degrees of "distinctiveness" built in that subvert many of the design principles normally associated with conventional typography. These degrees of distinctiveness cause readers to dwell longer on each word, giving the brain more time to engage in deeper cognitive processing, to enhance information retention.

Roughly 400 Australian university students participated in a laboratory and an online experiment conducted by RMIT, where fonts with a range of obstructions were tested to determine which led to the best memory retention. Sans Forgetica broke just enough design principles without becoming too illegible and aided memory retention.

While the results are nothing Earth-shattering -- in tests people remember 57 percent of text in Sans Forgetica, compared to 50 percent in Arial -- that slight increase could just be enough to give you the edge.
You can download Sans Forgetica free of charge from sansforgetica.rmit. There is also a Chrome extension available.