How to watch President Donald Trump's State of the Union Address 2019 live on YouTube for free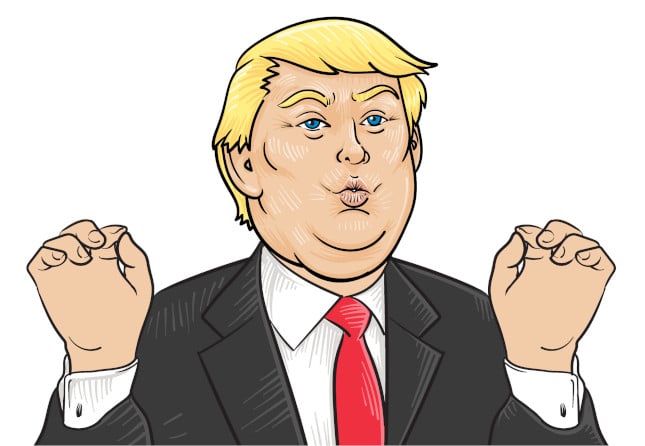 Today is a big day for America -- Donald Trump will speak to the country with his annual State of the Union Address. Believe it or not, February 5 was not the original scheduled date for the event. Actually, it was orinally supposed to happen on January 31, but Speaker of the House Nancy Pelosi forced Trump to reschedule it because of the government shutdown. In other words, she handed him a stunning defeat, which in turn, helped reopen the stalled US government. This was likely very embarrassing for The President, as he has long bragged about his negotiation skills -- Pelosi made him look very weak in that regard. It is unclear if his reputation can ever be recovered.
Controversy aside, and regardless of whether you like Trump or not, you should absolutely tune in this evening. After all, it is always wise to be knowledgeable about what's going on in the world. If you do decide to watch, you shouldn't have any trouble doing so -- it will be on all the major networks, plus all the cable news channels. You will be able to watch with cable, satellite, or antenna. But what if you won't have access to those things? Maybe you will be away from home. Don't panic. Once again, the internet is here to save the day. Thanks to YouTube, you can watch President Donald Trump's State of the Union Address 2019 live online for free.
ALSO READ: Google brings YouTube Music to Sonos
"Key moments throughout U.S. presidential history have been captured on YouTube, from visiting American troops and celebrating life's achievements, to taking the oath of office and hosting world leaders. As President Trump begins his third year in office, this tradition continues. As we have done since 2010, YouTube will live stream the President's State of the Union address on Tuesday, February 5 at 9 p.m. ET, as well as the response. This year, you can tune in to live streams in both English and Spanish," says Brandon Feldman, YouTube News and Politics.
Feldman shares the following YouTube channels that will be streaming the address live. Thankfully, since Spanish is so popular in the country nowadays, Telemundo will be broadcasting it "en español." Remember, folks, there is no official language of the USA -- no, it is not English. I am glad to see major news organizations representing the right, left, and middle, so you can choose which of them interests you the most.
Which YouTube channel will you choose for watching President Donald Trump's State of the Union Address 2019? Fox News? CNN? Something else? Please tell me in the comments below.
Photo Credit: pantid123 / Shutterstock