10 best apps for people seeking jobs (or side hustles) in 2019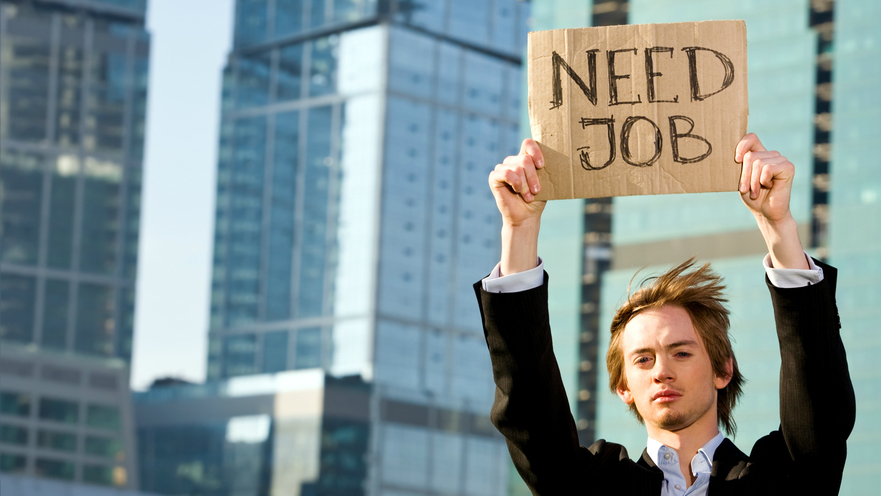 In addition to being amazing tools for communication, smartphones and tablets can play a dominant role in helping you find a job. Whether you are a recent college graduate seeking your first serious job or a 30-year professional looking to make a change leveraging the possibilities of the gig economy, harnessing the capabilities of your phone or tablet can significantly increase your odds of success.
Here are ten apps that can help you zero in on the right job, navigate the application process, and ace the interview.
LinkedIn: If there is a social network you want employers to be looking at, it's LinkedIn. Many companies use LinkedIn to learn more about their candidates and some even use it for direct recruiting. It never hurts to have an impressive, up-to-date LinkedIn profile with an accurate resume, endorsements from past bosses and colleagues, and plenty of detail about your professional identity. Download the app to update your profile on the fly or keep up with new messages and networking requests.
LinkUp: There are a lot of job search sites and apps out there, but LinkUp might be at the top of the pile. Available in both web and app form, LinkUp indexes job postings directly from employer websites and takes pains to verify them. In other words, you won't waste time applying to old postings for jobs that have already been filled or navigating through pages of spammy posts just to find the right job.
ZipRecruiter: ZipRecruiter is another top-tier job search app worth having on your phone. Get an account and upload an updated resume. Once you've linked your resume with your account, you can seamlessly apply for jobs on the go without waiting to get back to your computer and attach a file to an email. ZipRecruiter also makes it easy to set up custom job alerts so you know the moment when an attractive new posting in your vertical hits the web.
Resume*: Resume, formally titled Resume: CV Builder & Designer for Your Job Search, is the perfect app for job seekers who struggle to represent themselves on paper. Choose from 21 different resume templates and then build your CV right on your phone. The app includes sample resumes for specific jobs so you can get inspiration if you are drawing a blank on where to start. The app makes it easy to rearrange information and plug details into multiple different resumes without having to retype them -- terrific if you are planning to tweak your resume to suit each When you're done, just export the resume file to your email address.
Glassdoor: Company culture, employee morale, salary ranges, benefits, and other factors matter when applying for a job. With Glassdoor, you can get a sense of what employees think of a company before you apply, interview, or accept a job offer. Glassdoor also includes sample interview questions shared by employees to help you prepare for your big audition.
Interview Question and Answer: Speaking of the interview, don't be caught unprepared when you get there! The Interview Question and Answer app includes over 500 sample interview questions spanning marketing, IT, finance, and other job sectors. The app also includes prep for aptitude tests and useful tips for interview preparation, such as what to wear and what to do if you blank on how to answer a question.
Ummo: It's natural to feel nervous during job interviews. Answering questions about yourself on the fly is difficult and requires practice. It's not all about rehearsing interview responses, though. As you practice, use Ummo to track your speech patterns. The app is designed to help users improve their public speaking skills. It is useful for tracking how often you use word fillers like "uh," "um," "like," and "you know" -- all of which can dampen your interview responses and make you seem less confident and less prepared. The app can also provide tips on word power and overall communication clarity.
Evernote: Evernote is the most popular note-taking app in the world, and it's a fantastic tool to have in your pocket for when you walk out of an interview. While the interview is still fresh in your mind, jot down questions you want to practice answering before your next interview or make notes about areas where you could improve your interview performance. Evernote is also a good place to start making notes for a tailored thank-you or follow-up email to your interviewer.
PersonalityMatch: Self-knowledge can help you present and sell your knowledge, skills, and personality strengths in a job interview. PersonalityMatch provides you with such insights along with career path recommendations that might suit your personality well. It's a smart way to learn a little bit more about yourself before you begin pursuing new job opportunities—and a fun interview waiting room distraction to boot!
Gig economy apps: Is 2019 your year for a side hustle? Perhaps you are trying to keep some money coming in as you search for a more "permanent" job or maybe you want to try making a living in the gig economy. Either way, there are a slew of apps to explore in this category, from ridesharing platforms like Uber and Lyft to freelance apps like Fiverr to on-demand service or delivery apps like Postmates or Instacart. There are plenty of apps to help you build a side hustle -- there's even an app you can use to become a pet sitter.

*A note on resume preparation: Using an app to build your resume can eliminate the stress of designing, formatting, and building your own CV. What it can't do, however, is make sure that every aspect of your resume is accurate or truthful. A 2017 survey by CareerBuilder found that 75 percent of HR managers have caught someone lying on a resume. Employers are wising up to the prevalence of resume lies and are taking steps to spot them, whether by checking details against LinkedIn profiles and other online sources or by working with background check companies to conduct verification checks. Taking care to tell the truth -- about past job titles, job responsibilities, employment dates, education, credentials, and more -- will give you better odds of landing the job than stretching the truth for a glossier resume.
Photo Credit: sokolovsky/Shutterstock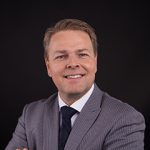 Michael Klazema is Chief Marketing Technologist at VODW.com and has over two decades of experience in digital consulting, online product management, and technology innovation. He is the lead author and editor for Dallas-based backgroundchecks.com with a focus on human resource and employment screening developments.