YouTube account verification changes draw ire from creators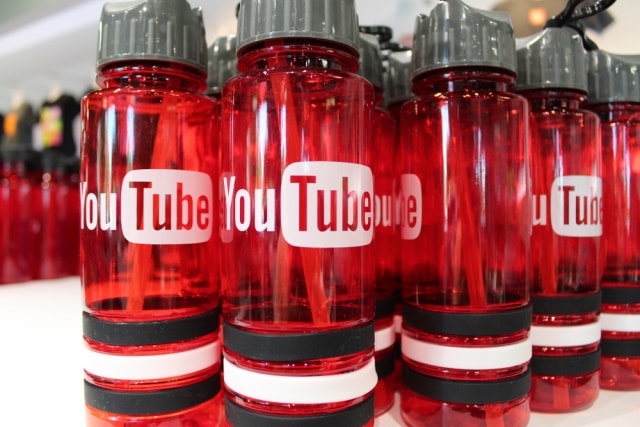 On all branches of social media, account verification is what users yearn for. A little checkmark next to a username can lead to a massive increase in followers, and for creators this can in turn lead to a significant increase in earnings.
This is why there is a so much anger at YouTube's decision to introduce sweeping new changes that will see may users who have earned verification losing their verified status. As well as annoyance, there is a widespread feeling of confusion about what is happening, and why.
See also:
News of the changes was delivered in a post on the YouTube Creator Blog, but emails have also been sent out to users who are affected by what is happening. In short, YouTube is introducing new eligibility requirements that have to be met in order to quality for verification. Just as with Twitter, YouTube is pretty vague about what makes people eligible for verification, and there is no official process to apply for a verification badge.
In the blog post, however, YouTube does break down some of the things it takes into consideration when determining whether verification is appropriate or not:
Authenticity: Does this channel belong to the real creator, artist, public figure or company it claims to represent?
Prominence: Does this channel represent a well-known or highly searched creator, artist, public figure or company? Is this channel widely recognized outside of YouTube and have a strong presence online? Is this a popular channel that has a very similar name to many other channels?
YouTube is also changing the look of verified accounts. Come October when the changes are introduced, there will no longer be a checkmark of verification -- YouTube is keen to stress that verification is in no way an indication of endorsement, and there was a danger that the checkmark suggested that it was. Instead, creators, artists, and celebrities will find that their channel names have a grey background.
The company says that the "new criteria prioritizes verifying prominent channels that have a clear need for proof of authenticity".
An email sent out to people who are going to be affected by the changes caused upset and confusion. David Firth -- creator of, among other things, Salad Fingers -- was one who took to social media to voice vexation:
Hey @YTCreators @YouTube is this a mistake or are you really unverifying me? Can I get a human reason why rather than just some corporate bullet points please? pic.twitter.com/l0eR5vIfA9

— David Firth (Salad Fingers) (@DAVID_FIRTH) September 19, 2019
Seemingly in response to queries and complaints such as this, YouTube has updated its blog post to say:
No one lost a verification badge today. If you received an email that your channel will no longer be verified, this was just an advanced notice and you can appeal.
The company also tweeted much the same:
Additional clarification:
✔️No one lost a verification badge today–If you received an email that your channel will no longer be verified, this was just an advanced notice & you can appeal
✔️The checkmark has never appeared on YouTube mobile channel pages (this will be added soon) https://t.co/vv64ClfuBx

— YouTube Creators (@YTCreators) September 19, 2019
In a further tweet, YouTube sought to pacify those who have been upset, saying: "We're making this change to help everyone determine whether a channel is the official YouTube presence of the creator they're looking for. Please know that badge or no badge, you're an important part of YouTube".
Image credit: Italyan / Shutterstock