Add Wi-Fi 6E to any desktop with the ASUS PCE-AXE58BT PCIe adapter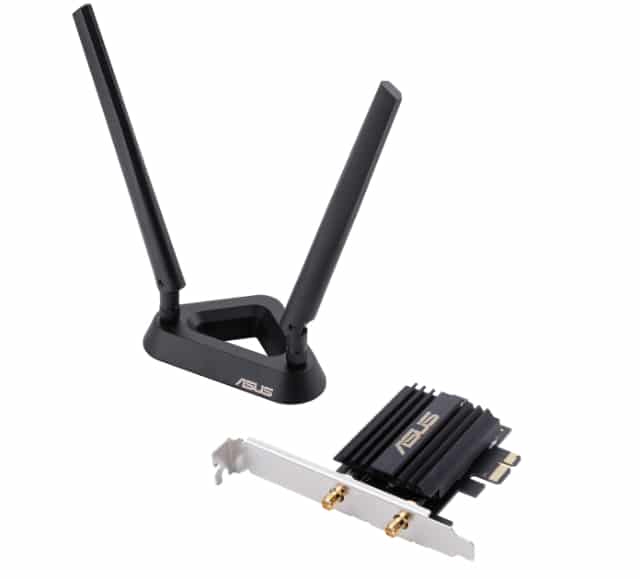 The Wi-Fi 6E revolution is upon us, and very soon, the market will be flooded with routers that utilize the new standard. If you aren't familiar, Wi-Fi 6E is notable for utilizing a 6GHz band. Of course, only Wi-Fi 6E devices can take advantage of this new technology, so not only will you need a router, but in the case of laptop and desktop computers, new Wi-Fi cards too.
While Wi-Fi 6E USB dongles are sure to hit the market eventually, desktop owners would be wise to instead opt for a PCIe card for maximum performance. Thankfully, at CES 2021, ASUS announced such a card and it looks incredible. Called "PCE-AXE58BT," it plugs into a PCIe 1x (or larger) slot and utilizes an external antenna base which, thanks to its cable, can be moved around for optimal placement. This is superior to cards that come with antennas that connect directly to the card.
"PCE-AXE58BT comes in the PCIe x1 form factor, making it dead simple to upgrade any PC new or old with WiFi 6E and Bluetooth 5.2 goodness. Just plug the card in and you're done. The dual-band antenna base connects to the card with a generous length of cabling so that you can position it at an optimal location and angle for the best reception. The direct PCIe bus connectivity ensures you're never constrained by USB port speeds and enjoy the lowest possible latency," says ASUS.
ALSO READ: TP-Link unveils Wi-Fi 6E routers and mesh systems
The company also says, "With a compatible router, the PCE-AXE58BT can transfer as much as 2401Mbps across the 6GHz and 5GHz bands, and up to 574Mbps in the 2.4GHz band. In the higher frequency ranges, the PCE-AXE58BT can use the widest 160MHz channels and 1024-QAM for maximum bandwidth. Dual-stream connectivity is supported across any two active bands: 2.4GHz and either 5GHz or 6GHz."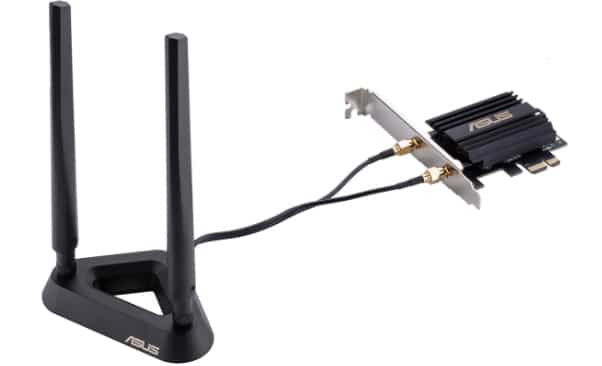 While pricing and availability are unknown for now, the ASUS PCE-AXE58BT PCIe adapter should be available for purchase here very soon. Keep in mind, even though this card is made by ASUS, it will be compatible with any brand of motherboard. I have personally used ASUS Wi-Fi cards with various motherboard brands over the years with great success.
Please note: Some of the above links may be affiliate links, meaning we, or our writers, may receive payment if you purchase one of these items (or other items) after clicking on them.