Windows 12 fixes the complaints people have with Windows 11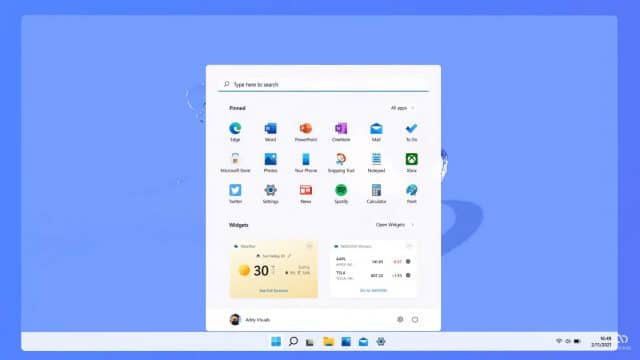 Windows 11 hasn't been out long, so it's to be expected that early adopters will be encountering issues with the new operating system. But while some problems are the result of bugs, other complaints are to do with how Microsoft has (or hasn't) implemented features.
Perhaps the biggest example of where the OS has taken a backward step is with the taskbar which can't be easily moved to another area of the screen.
SEE ALSO: Windows 11 Mobile is everything a phone operating system should be
A few weeks ago, concept creator Addy Visuals put his creative abilities into imagining what the successor might look like. While his vision of Windows 12 was very good, in his own words it "looked more like Windows 10" and so he pulled it.
Now he's back with a fresh take on Windows 12, and this one shows us a future where the operating system lets you change the taskbar position, slim it down, and view widgets on the Start menu.
He also brings back a modern version of the Control Panel, which shares its look with the current Settings app.
In this Windows 12 concept you can group apps on Start too, which is a nice touch.
Take a look at the video and let us know what you think of it, and this new vision for Windows 12, in the comments below.