Sabrent DS-UFNC USB Type-C Flat Docking Station is a drive enclosure and cloner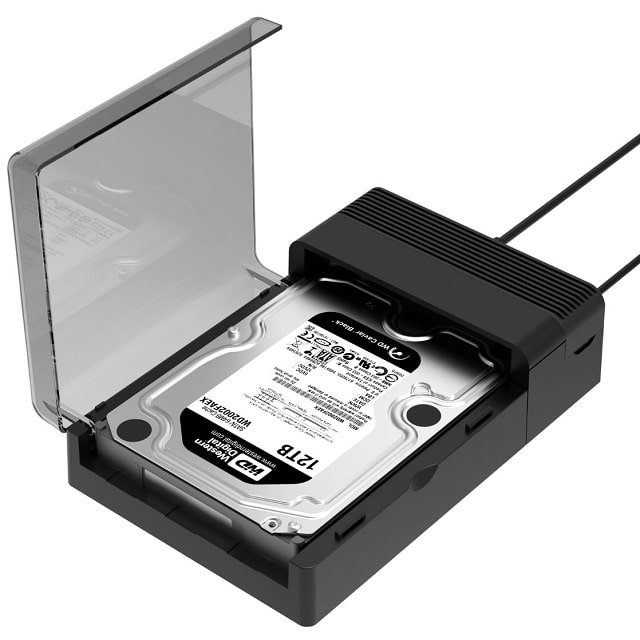 Sabrent has a new product called "USB Type-C Flat Docking Station," and while it does, in fact, use USB-C for connectivity, it is not a docking station. The company calls it "flat" because it lays flat -- it isn't actually flat, obviously. While the name is a massive misnomer, it is still rather cool.
Carrying the model ID of DS-UFNC, this "docking station" is actually a dual-drive enclosure and cloner. You see, it can simultaneously interface with both an M.2 NVMe SSD and SATA drive (2.5 or 3.5-inch) and act as either an external storage device or a standalone bi-directional disk cloner. Best of all, it utilizes a toolless design, so you can physically add and remove drives without the need of tools.
"The USB Type-C Flat Docking Station (DS-UFNC) is designed to make your life easier with a dual-drive, tool-free installation. It supports an M.2 PCIe NVMe SSD and a 2.5/3.5-inch SATA SSD/HDD in single- or dual-drive mode for data transfer and offline cloning with clear LED indicators. The M.2 drive is kept cool during operation to prevent throttling with an integrated M.2 heatsink and includes a thermal pad. No matter your storage, this docking station has you covered," says Sabrent.
ALSO READ: Kubuntu Focus Team launches NX GEN 2 mini Linux desktop PC
The company adds, "The included power adapter improves reliability during operation with 3.5-inch HDDs and high-power SSDs. Transfers are possible over a 10Gbps (USB 3.2 Gen 2) backward-compatible interface. Type-C/Type-A to Type-C USB cables are included to work with a wide range of devices, and the docking station is designed for Windows and macOS machines. SSDs are fully supported with TRIM and UASP for the best performance and reliability."
How much does the USB Type-C Flat Docking Station cost? Unfortunately, Sabrent has not yet shared pricing. The company has also failed to provide an exact date of availability, only saying it can be purchased "soon." You will eventually be able to buy the DS-UFNC here.
Please note: Some of the above links may be affiliate links, meaning we, or our writers, may receive payment if you purchase one of these items (or other items) after clicking on them.