Proton launches a family privacy and security plan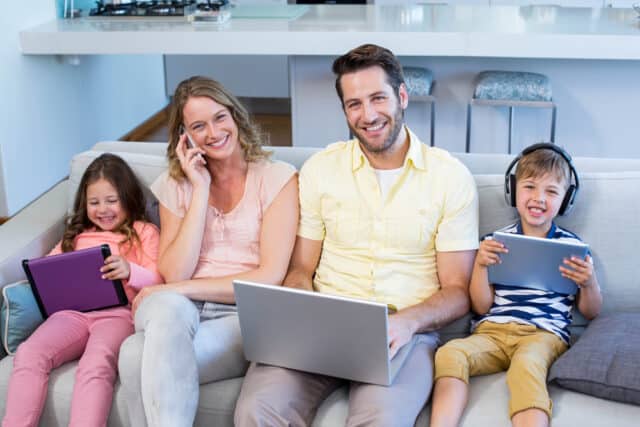 Online security and privacy can be difficult to achieve in a household environment, with different people using a range of devices. Proton, the company behind a number of privacy-focused services like Proton Mail and Proton VPN, may have the answer with the launch of a new family plan.
Proton Family offers an all-in-one digital security and privacy solution designed for families. The plan offers up to six family members access to Proton's premium services and features, including end-to-end encryption for emails, calendars, file storage, password management, and VPN protection.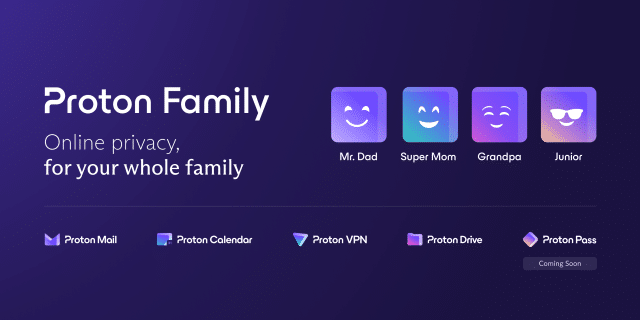 You get 3TB of shared storage space and each family member can enjoy their own encrypted email address and calendar, secure storage for files and passwords, plus a VPN for secure browsing. It allows children and young adults to safely and securely explore the digital world while maintaining their privacy, eliminating the necessity for intrusive parental control alternatives offered by other big tech providers. Parents and older relatives can also benefit from the family plan, providing extra protection to those who may not be fully aware of the potential risks to be found online.
David Dudok de Wit, product lead at Proton, says, "A family plan has been among our most sought-after services, and I am delighted to announce its launch today. As a parent, I am eager to teach my children the proper ways to approach email, cloud storage, and internet security from the beginning. I know I am not alone in this. The Proton Family plan takes us one step closer to our mission of making privacy the default for everyone."
Starting from $19.99 per month, the Proton Family plan includes all of the currently available products, Proton Mail, Proton Drive, Proton Calendar and Proton VPN. The Proton Pass password manager will be added once it's out of beta testing.
You can find out more on the Proton site.
Image credit: Wavebreakmedia/depositphotos.com