Protect your Google Pixel 8 or Pixel 8 Pro with an OtterBox case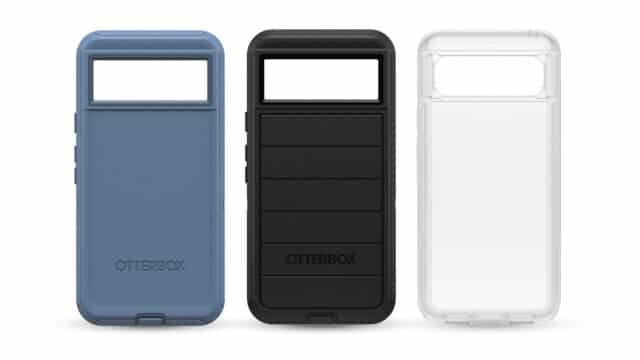 In a world where our smartphones are extensions of ourselves, safeguarding them should be a top priority. The newly launched Google Pixel 8 and Pixel 8 Pro are no exception to this, and OtterBox has announced new cases for these gadgets. The brand's Defender Series and Symmetry Series offer a blend of rugged defense and sleek protection, ensuring your phone stays relatively unscathed.
The Defender Series promises robust protection. With its multi-layer construction, it's tailored to shield the Pixel 8 and Pixel 8 Pro from severe drops, dirt, and those pesky bumps and scrapes we all experience. The series doesn't just stop at drop protection; it ensures easy access to the charging ports and buttons while keeping dust at bay with covers on all access points.
Available in black and light blue, the Defender Series also takes a step towards sustainability, being crafted from over 50 percent recycled plastic. Plus, it boasts a drop protection standard four times the military specification, ensuring the case can endure heavy use over time.
On the flip side, for those who prefer a slimmer profile to flaunt their device, the Symmetry Series is the go-to choice. It adheres to the classic design of the new Pixel 8 and Pixel 8 Pro, making it a sleek companion for daily use. The case, available in clear and sparkly clear variants, features an ultra-thin profile that slides effortlessly into pockets, alongside tactile buttons that mimic the feel of the device's own buttons.
Currently, both Defender Series and Symmetry Series for Google Pixel 8 and Pixel 8 Pro are available for purchase from otterbox.com here. The blend of aesthetic appeal and robust protection makes an OtterBox case a worthy investment for every Google Pixel 8 and Pixel 8 Pro user.