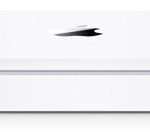 After being rumored in April, Apple has taken the wraps off a new version of its Time Capsule with 2 terabytes of integrated storage. The device functions as a router and network storage appliance for automated backups using Mac OS X's Time Machine feature.
The 2TB Time Capsule looks to be the same internally aside from the bigger hard drive, and sells for $499. The 1TB model is priced at $299, while the original 500GB Time Capsule has been discontinued.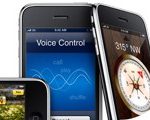 In the more than two years since the iPhone has been available, Apple has largely remained quiet about "jailbreaking," in which users modify the device's software to run third-party applications. Now that the EFF is pushing to make this practice officially legal, Apple is finally speaking up, but is it too late?
In a support article published late Wednesday, Apple for the first time discussed jailbreaking, calling it "hacking" in order to make "unauthorized modifications" to the iPhone and iPod Touch.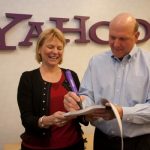 With the deal signed and ink drying, you may be wondering about the details behind the historic Microsoft and Yahoo search agreement, which may finally begin to put some pressure on Google's dominance in search. We break it down for you.
The Basics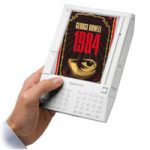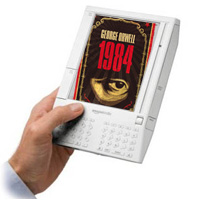 Nearly a week after it deleted illegal copies of George Orwell's 1984 and Animal Farm from customers' Kindles without warning, Amazon's CEO Jeff Bezos posted a personal apology to the Kindle user forums. Bezos called the company's handling of the decision "stupid," and said it would learn from the mistake. But he didn't say what would change, if anything.
This is an apology for the way we previously handled illegally sold copies of 1984 and other novels on Kindle. Our "solution" to the problem was stupid, thoughtless, and painfully out of line with our principles. It is wholly self-inflicted, and we deserve the criticism we've received. We will use the scar tissue from this painful mistake to help make better decisions going forward, ones that match our mission.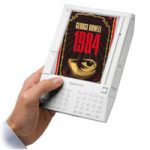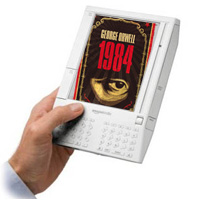 UPDATE: Amazon issued a statement Friday night saying, "When we were notified of this by the rights holder, we removed the illegal copies from our systems and from customers' devices, and refunded customers. We are changing our systems so that in the future we will not remove books from customers' devices in these circumstances." However, the company did not touch on whether it would monitor more closely what books get uploaded as part of its self-serve system for publishers to avoid such circumstances altogether.
The press loves a juicy story, and Amazon served one up on a silver platter this morning by automatically deleting certain copies of George Orwell's 1984 and Animal Farm from customers' Kindles. But many facts were left out of this media frenzy, namely that the ebooks were essentially pirated copies sold for 99-cents by a company that had no rights to the material.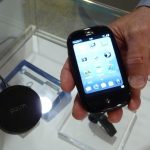 Although the early reviews were out Thursday, we still learned a few things during Sprint's special invite-only launch event for the Palm Pre Friday. We spoke with Sprint Chief Service Officer Bob Johnson about the new phone and the carrier's rollout plans starting Saturday. Here are the takeaways:
-- Johnson said that data tethering is possible with the Palm Pre and said that Sprint -- unlike Verizon and AT&T which charge extra -- will allow customers to connect it to their laptops in order to surf the Web over Sprint's 3G network. However, this information conflicts with what we have heard elsewhere (Engadget was told the opposite), so we are following up. Sprint initially advertised data tethering as a feature of the Pre in February, but soon removed the reference.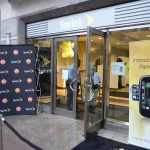 The Palm Pre officially goes on sale via Sprint at 8am Saturday morning, but the carrier held special invite-only events in 10 cities Friday evening, giving selected Sprint Premier customers early access to the iPhone rival. Only those eligible to upgrade were invited, with around 120 RSVPs at Sprint's Washington, DC store we visited.
Sprint has prepared all of its nationwide stores for the Palm Pre launch tomorrow, with actual phones available for customers to play with and video screens detailing the features. Through its "Ready Now" program it launched last September, Sprint will make sure all buyers have their phones fully setup by the time they leave the store -- a marked difference from the iPhone launch.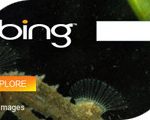 Microsoft on Thursday took the wraps off its new Google competitor, a revamped Live Search dubbed "Bing." The site focuses on answering queries without requiring the user to leave the search page. But will it be enough to enable Microsoft to start taking back some search share from Google? Bing officially launches June 3, but we've put together a slideshow to give you a taste of what's to come.


Whether it's a new investment tack or simply goodwill to the technology community in a down economy, early-stage venture capital firm Founders Fund is taking a unique approach to the tired award ceremony with TechFellow. Instead of celebrating a product or company, Founders Fund wants to draw attention to those behind the scenes who actually make the innovation happen.
12 fellows will be selected by a panel of 21 judges, which reads like a who's-who of Silicon Valley, including Facebook's Mark Zuckerberg, LinkedIn's Reid Hoffman, Flickr's Caterina Fake, MySpace's Chris DeWolfe, former Yahoo CEO Terry Semel, Esther Dyson and Marc Andreesson, among others. Nominations (including self-nominations) will be accepted until May 8, with an awards dinner slated for June.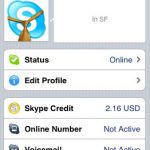 Consumer and technology advocacy groups in both the United States and Europe are asking for governmental intervention to stop wireless carriers from selectively blocking applications from running on phones. The moves came after carriers in the US prevented Skype from running on 3G data networks, and Deutsche Telekom's T-Mobile unit in Germany said it may even ban Skype usage over Wi-Fi.
T-Mobile claims that allowing consumers to make voice over IP calls would lead to high bandwidth usage and slow down the network, an assertion that many reject.


It's not law yet, but the French Parliament has moved one step closer to adopting harsh penalties for those caught downloading pirated content more than twice. Lawmakers voted Thursday on a provision that would essentially give citizens of France three strikes before their Internet access is cut off entirely for up to one year.
Once the rest of the "Creation and Internet Law" is approved, it will go to the National Assembly for a final vote. France's President Nicolas Sarkozy came out in support of the bill, and it's likely no coincidence that his wife, Carla Bruni, released her third album last year.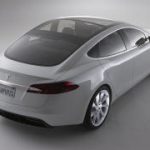 In a slight modification to the old mantra, "If you promise to build it, they will come" seems to be the order of the day at Tesla Motors, which has become a darling of Silicon Valley with its $100,000 electric roadster built atop the Lotus Elise platform.
The company announced Wednesday that it has taken over 520 pre-orders for its recently-unveiled fully-electric Model S Sedan, which is expected to cost $50,000 after a $7,000 federal tax credit. Tesla doesn't actually take orders, since the vehicles won't enter production until late 2011 at the earliest, but is instead selling "reservations" for $5,000 each. And some buyers surely plopped down $40,000 to reserve the first editions of the car to roll off the line.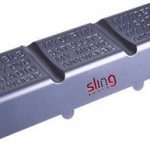 In a move seen by many as a tactic to drive more sales, Sling Media has decided not to support older versions of its hardware in the forthcoming SlingPlayer Mobile for iPhone. That means customers who own a classic Slingbox, Slingbox AV or Slingbox Tuner won't be able to take advantage of the company's most highly-anticipated software release.
SlingPlayer Mobile enables users to connect with their Slingbox and stream television to their phones. Windows Mobile, BlackBerry, Symbian and Palm OS based phones are currently supported, but the holy grail for the company has been the iPhone, with its large vibrant screen and powerful processing capabilities.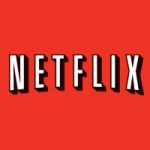 It took Netflix over 7 years to ship 1 billion DVDs to subscribers. It has now doubled that milestone in another two. The company announced Thursday that a Blu-ray disc of Nick & Norah's Infinite Playlist was its 2 billionth delivery, and to celebrate, subscriber Clay Shannon will receive a free lifetime subscription to Netflix.
Netflix ships two million movies each day from its 58 distribution centers. Its library has grown from 2,000 titles in 1999 to over 10,000 -- 1,300 of which are on Blu-ray, leading the company to hike fees for the high-definition format. The delivery figures do not include the number of movies Netflix has streamed through its Instant-On feature, which may prove the significance of Blu-ray simply a blip in the company's timeline by the time its 3 billion milestone arrives.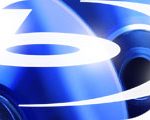 Although it's been over a year since Blu-ray won the format war against HD DVD and almost all new movies are simultaneously released in the high-definition format, prices have not fallen, with Blu-ray discs still costing up to 3 times more than DVDs. In turn, Netflix has begun informing subscribers that it is raising the cost of those who receive movies on Blu-ray from $1 to $4 per month.
Netflix is attributing the 400% fee increase to the cost of the company having to stock more films in Blu-ray. "As we buy more, you are able to choose from a rapidly expanding selection of Blu-ray titles. And as you've probably heard, Blu-ray discs are substantially more expensive than standard definition DVDs," the company said in an e-mail to subscribers.