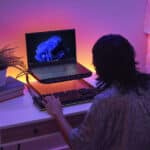 As technology continues to evolve, so do the ways in which we interact with our devices. The integration of "Red, Green, Blue" (RGB) lights within various gadgets has opened up a realm of personalization, allowing users to create unique environments that extend beyond the screen. Microsoft has recognized this trend and with its latest feature update, unleashes the power of Dynamic Lighting on Windows 11.
The Dynamic Lighting feature in Windows 11 embodies a step towards a more unified and interactive user experience. It finally grants users the liberty to control their RGB devices right from the Windows Settings -- something many of us have been waiting for. This means you can now extend your Windows accent color to the devices around you, synchronize RGB effects across devices from different brands, and have finer control over how apps manage your device's lights.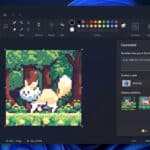 Following on from yesterday's Windows 11 update which saw the arrival of the AI-powered Copilot, Microsoft has today released a major update to its venerable Paint app.
The highlight of this new build is Paint Cocreator, an AI-powered feature that uses DALL-E technology to help users create stunning artwork simply by describing what they want in a few words.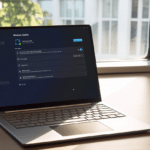 Today is a huge day for Windows 11 users, as it's when Microsoft begins rolling out a major update for the new operating system, bringing the power of Copilot to Windows, as well as other new AI powered experiences to apps.
Provided you have a device running Windows 11 version 22H2, you can install these non-security updates -- there will be more than one -- as soon as they start to roll out.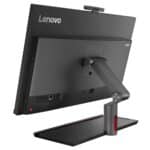 Today, Lenovo launches a cutting-edge addition to the all-in-one (AIO) business desktop computer lineup -- the ThinkCentre M90a Pro Gen 4. It is expertly engineered to meet the needs of contemporary workplaces and content creators.
The ThinkCentre M90a Pro Gen 4 is not just a high-performing PC. It is embedded with top-of-the-line components including up to 13th Gen Intel Core i9 processors and NVIDIA GeForce RTX 4050 Laptop GPU, promising performance, expandability, and results as and when needed.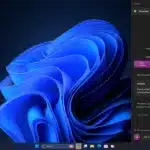 There are big changes coming to Windows 11 this week as Microsoft starts the rollout of a huge update, as it announced at its recent Surface event.
Starting on September 26, the update will make features such as Copilot and passwordless security options available to users of Windows 11, but Microsoft has made a couple of clarifying points out it. Firstly, it is important to note that this update, although big and noteworthy, is not Windows 11 23H2 -- this is coming later in the year. But there's more.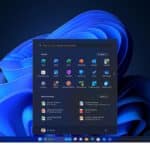 Passwords are a blessing and a curse, serving to secure files, devices and more, while simultaneously being burdensome and, to some extent, offering a false sense of security. With the update that is rolling out to Windows 11, Microsoft is fully embracing the passwordless future the company so desires.
Microsoft points out that passwords are nowhere near as secure as people might think, citing the statistic of 4,000 password attacks every second as proof. The Windows 11 update introduces greater password free security thanks to Windows Hello and wider support for passkeys.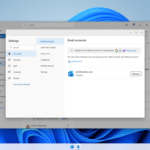 Five-hundred-and-sixty-one in a series. Welcome to this week's overview of the best apps, games and extensions released for Windows 10 and 11 on the Microsoft Store and elsewhere in the past seven days.
The fourth Moment update for Windows 11 will be released alongside the non-security updates preview. This is not the Windows 11 version 23H2 feature update, which will be released later this year according to Microsoft.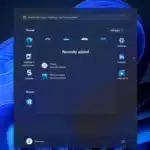 Over the years, the Start menu has evolved from a handy place to house shortcuts to apps and system settings into the slightly chaotic mess users are now presented with in Windows 11. The Windows 11 Start menu is still home to shortcuts -- and more -- but Microsoft has taken a different approach when compared to previous versions of the operating system.
One of the more controversial aspects is the Recommended section. This is used for various things, from highlighting recently installed apps to, more divisively, advertising apps Microsoft would like you to install. And now the company is experimenting with adding even more recommended content.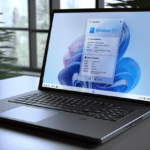 Microsoft today announced its upcoming huge update to Windows 11, with 150 new features, including -- naturally! -- Copilot, its AI assistant, which is going to be everywhere this fall.
Not everyone wants AI invading their operating system, however. Some people would just be happy with a version of Windows 11 that works and offers a decent selection of powerful features. Those people, would prefer Windows 11.2.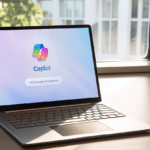 Although today's big Microsoft event was mostly supposed to focus on new Surface devices, the company devoted a lot of time to AI, which shouldn't come as much of a surprise to anyone.
Copilot, Microsoft's AI-powered companion, is coming to pretty much everywhere, including Windows 11, Bing, Edge, and Microsoft 365 Copilot. For Windows 11 users, that is huge news, and the feature is set to arrive from next week.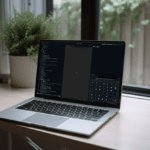 Tiling window managers (WM) provide Linux users with a way to customize a desktop environment to suit their personal preferences. Windows can be arranged to avoid overlapping and altered on the fly simply by typing in keyboard commands.
Inspired by the likes of i3 (a Linux window manager aimed at power users and developers) and Polybar (a fast and easy-to-use tool for creating status bars), GlazeWM brings this functionality to Windows, and the tool has just undergone a massive update. Version 2.0 fixes a number of problems and introduces a wealth of new features.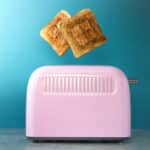 Toast notifications in Windows 10 and 11 provide handy real-time updates and alerts. These notifications pop up from the bottom right corner of the system tray, and display brief, timely information about specific events or actions. They can include text, images, and buttons that allow the user to interact with the notification directly.
Users can choose which apps can send toast notifications, and adjust their priority levels to manage their visibility. They can also set quiet hours, during which notifications will not disturb them. But what if you want to customize things further and choose where these notifications pop up from? We have the answer.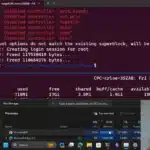 Microsoft's love for Linux shows no signs of waning, with the company releasing an update-packed pre-release build of WSL 2.0.0.
There are many changes in Windows Subsystem for Linux 2.0.0, and as this is a pre-release version it's perhaps to be expected that many of the new additions are described as "experimental". One of the biggest new features is experimental.autoMemoryReclaim which shrinks the WSL VM in memory by reclaiming cached memory.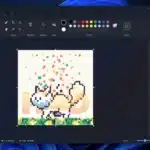 Far from abandoning Paint after nearly four decades, Microsoft is actively developing the app. Having already updated the longstanding image editor with a powerful background removal feature, the company is continuing to equip Paint lovers with new tools.
The latest additions to the beloved app are support for layers and transparency. This is yet another example of Microsoft elevating Paint above being a basic bitmap editor, and there is more on the way. There are also hints in the code of the app that generative AI is under development, meaning that Paint will be able to create images using the DALL-E-powered Cocreator.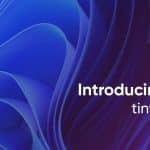 Five-hundred-and-sixty in a series. Welcome to this week's overview of the best apps, games and extensions released for Windows 10 and 11 on the Microsoft Store and elsewhere in the past seven days.
Classic Windows troubleshooting tools will be retired in the coming years. Microsoft plans to replace some of them with the Get Help tool, which acts as a go-to app for troubleshooting tasks on Windows.