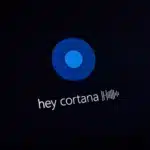 Given that it never really generated a huge degree of excitement, you would be forgiven for having forgotten about Microsoft's digital assistant Cortana. Now the company has announced that support for the Cortana app for Windows 10 and Windows 11 is coming to an end.
Microsoft has not made a huge fuss about killing off the app, slipping out the news in a support document rather than a blog post. But the end of support for the app does not mean that Cortana is disappearing altogether.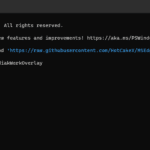 Five-hundred-and-forty-five in a series. Welcome to this week's overview of the best apps, games and extensions released for Windows 10 and 11 on the Microsoft Store and elsewhere in the past seven days.
Microsoft claims that it has improved the performance of its Windows 11 operating system significantly in the past couple of months.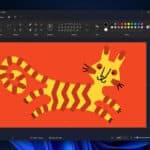 The Paint app that is built into Windows is much-maligned but, while it could hardly be considered a Photoshop-killer, much of the criticism really stems from the state of the app several years ago. Paint may not make it into the toolbox of a serious designer, but it has undeniably come on in leaps and bounds over the years.
And now Microsoft is treating Windows 11 users to an updated version of the not-quite-as-limited-as-you-might-think graphics tool. Among the new features are updated zoom controls and a much-requested dark mode option.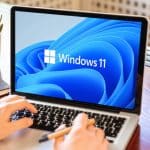 It's a new month, and to celebrate, Microsoft has rolled out a brand new Windows 11 build for Insiders in the Dev Channel.
Build 23471 introduces a number of fixes, changes and improvements, and also now lets you quickly add phone photos through the File Explorer Gallery.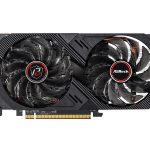 If you're using Windows Update to take care of your driver updates, the current situation for AMD users might serve as a warning. Users of Windows 10 and Windows 11 are finding that Microsoft is replacing their existing GPU drivers with older versions, leading to a range of issues.
Complaints are emerging that the error message "Windows Update may have automatically replaced your AMD driver" is appearing -- and Microsoft has replaced it with one that is incompatible with AMD software. AMD has acknowledged the problem and offered up a solution.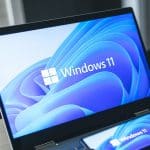 Microsoft has used the recent release of the Moment 3 update for Windows 11 to look back at the improvements it has made to the operating system since its launch. More than this, there is a "behind-the-scenes peek into how performance improvements are delivered".
The company boasts proudly of the "delightful performance" its developers have delivered to users of Windows 11. Pointing to statistics such as speeding up frequently used shell interaction by up to 15 percent, Microsoft says that over the last year it has made Windows 11 "faster, more reliable, and more efficient".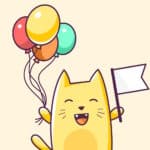 If you've been holding off jumping on the Insider program for Windows 11, Microsoft just gave you two very good reasons for getting involved.
The latest build of the operating system on the Dev channel includes two long-awaited features. In addition to the option to stop the taskbar from combing app buttons, Windows 11 Insider Preview Build 23466 also includes, at long last, an easy way to view the password for wireless networks.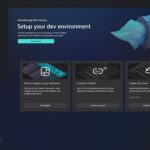 Five-hundred-and-forty-four in a series. Welcome to this week's overview of the best apps, games and extensions released for Windows 10 and 11 on the Microsoft Store and elsewhere in the past seven days.
Microsoft has started the rollout of the latest Moments update for Windows 11. It introduces a bunch of new features and improvements, including extended live captions support, an option to display seconds in the system tray clock, and an easier way to copy two-factor authentication codes.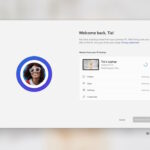 Microsoft has unveiled a new backup app for Windows 11 designed to make it easier to move to a new computer, as well as speed up the process of resetting an existing PC.
Called simply Windows Backup, the app goes far beyond merely creating a backup of files. The new utility also backs up and restores system settings as well as maintaining pinned apps in the Start menu and taskbar.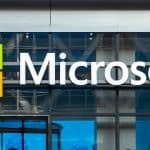 Microsoft has issued a warning to Windows users that saving or copying files might intermittently fail. The problem affects both Windows 10 and Windows 11, and Microsoft draws particular attention to "Document not saved" error messages in Microsoft Office apps.
While the save and copy issues are more prevalent in commercial and enterprise environments, the problems can affect all users of Windows 10 and Windows 11. There is currently no fix available, but Microsoft has offered up a slightly laughable workaround.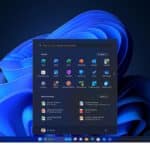 The wait for the next big update to Windows 11 is over; Microsoft is commencing the rollout of Moment 3 today -- but only for those who seek it out.
The company is making this significant update to the operating system available as part of its monthly update previews, and Moment 3 sees the arrival of an impressive number of new features and options. The update also makes significant improvements to privacy, security and accessibility options. Here's what you need to know.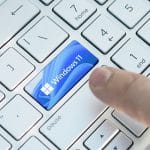 Microsoft has issued a new update for Windows 11 that addresses a series of problems with the operating system, including various printing-related complications.
The KB5026436 update is a cumulative non-security update that also fixes audio issues and makes improvements to the taskbar search UX. There are also fixes for Narrator problems, and much more.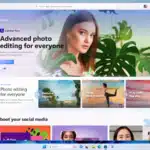 Today, at its Build developer conference, Microsoft surprised no one with the news that it is betting big on the power of artificial intelligence.
The most exciting news was undoubtedly the announcement of Windows Copilot for Windows 11, but the company is also bringing AI to the Microsoft Store.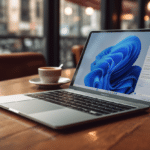 At its Build developer conference today, Microsoft announced plans for Windows Copilot, bringing centralized AI assistance to Windows 11.
That's not the only place that Microsoft is introducing AI to its products either -- the company is also introducing new AI features and experiences to the Microsoft Store, and extending Bing Chat plugins to Windows.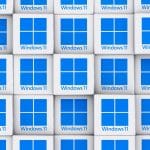 There is a lot to be said in favor of ARM-powered PCs, but there are also limitations. For anyone who has been frustrated by the inability to run a Windows 11 virtual machine on ARM, there is now some good news.
With the release of Windows 11 build 25370 -- an Insider build available to people signed up to the Canary Channel -- Microsoft has added Support for vTPM (virtual TPM or Virtual Trusted Platform Module) in Hyper-V.