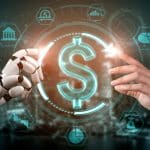 In-depth discussions with financial crime compliance decision makers from 10 leading U.S. financial institutions reveal that real-time digital payments, digital fraud, and cybercrime are the primary concerns for compliance teams in 2023.That said, there is a new player that has entered the scene and demands our attention: ChatGPT. It has the dual ability to help or hurt compliance and security teams.
Because while this cutting-edge technology presents an opportunity for financial institutions to detect and mitigate fraud and financial crime, it also provides criminals with an avenue to commit these acts more easily.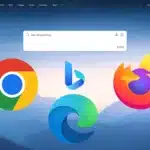 Thus far, Microsoft's artificial intelligence-powered Bing Chat has been exclusively available to users of the company's own Bing browser -- but this is starting to change.
Although there has been no official announcement, there have been numerous reports from users that they have been able to get Bing Chat to work without having to switch to Edge. Responding to queries about these reports on Twitter, Microsoft has now confirmed that it is gradually rolling out the AI-driven chat tool to different web browsers.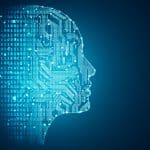 Over the past few years, the adoption of artificial intelligence (AI) has rapidly grown, impacting virtually every industry. In fact, 91 percent of leading businesses are now investing in AI tools regularly. With the mainstream success of second-generation AI platforms like ChatGPT, AI is available at your fingertips, offering numerous benefits that can help streamline daily tasks.
For managed services providers (MSPs), these tools provide an opportunity to enhance workplace efficiency, reduce operational costs and increase business opportunities. However, with every perk comes a responsibility that must be taken into consideration.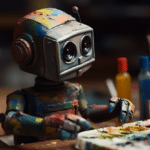 Over recent years, various emerging technologies have presented complex issues for intellectual property (IP) laws. The pace at which these technologies are advancing is only accelerating, and it seems fated that many recent innovations are on the verge of significantly impacting our lives.
The ramifications for IP could be substantial, and already, discussions are taking place regarding how novel technologies will influence the IP landscape. In some instances, the emergence of new media necessitates a response from IP laws to ascertain which existing rules remain relevant and ensure that current assets continue to receive effective protection. In other cases, the evolving ways assets are utilized demonstrate that some IP regulations are no longer appropriate, indicating a need for reform.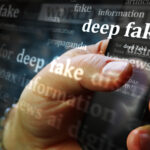 A new study from Jumio reveals that 52 percent of global respondents believe they could successfully detect a deepfake video.
However, the report's authors believe this reflects over-confidence on the part of consumers, given the reality that deepfakes have reached a level of sophistication that prevents detection by the naked eye.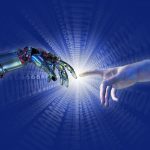 In the last year or so, AI has suddenly been the thing that everyone's talking about, thanks largely to ChatGPT. There's a good deal of discussion around where AI is headed in the future and the opportunities and threats it presents.
We spoke to Josh Tobin, CEO of Gantry, an AI observability tool for platform models, about the evolution of AI in the enterprise and how businesses can make sure they don't get left behind.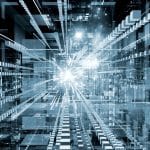 Artificial intelligence is only as good as the data that it has to work with and that means that large volumes of information are needed to train the software in order to get the best results.
Ensuring the quality of data therefore is a key task in any AI implementation. We talked to the CEO of Snorkel AI, Alex Ratner, to find out more about the issues involved and how organizations can overcome them.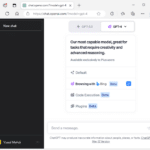 At its Build developer conference today, Microsoft's main focus was -- unsurprisingly -- on AI, with the introduction of Windows Copilot for Windows 11, and a new and improved Microsoft Store.
For many people, however, one of the more exciting announcements was the news that as a result of the company's partnership with OpenAI, Bing is being added to ChatGPT as the default search experience.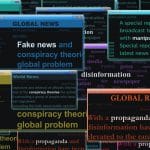 A new research paper from ShadowDragon examines how AI, such as ChatGPT, is being used to spread hate and misinformation via fake reviews and deepfakes.
Written by Nico Dekens, director of intelligence, collection innovation at ShadowDragon, the paper looks at how to identify AI-generated materials online that are intentionally spreading false information or worse.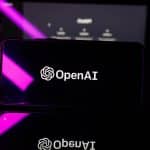 There are a huge number of fake ChatGPT apps out there -- particularly for Android handsets -- but now the company behind the artificial intelligence has released an official iOS app.
The app is not only free, it is also devoid of advertising. For most people, the app provides access to the GTP-3 powered AI, but anyone who subscribes to ChatGPT Plus gains access to the power of GPT-4.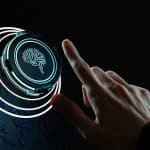 IT operations (ITOps) teams are finding it increasingly difficult to keep up with the complexity of their technology environments as they continue to grow. Today, the average large enterprise's tech stack comprises of no less than 187 different applications. As organizations have become more reliant on these applications to support customer experiences and keep revenue flowing, ITOps teams face growing pressure to keep them running smoothly. They need to respond instantly to possible security incidents or service outages before they impact the business, support internal users effectively, and -- where time permits -- support development teams in their efforts to deliver innovation projects. Given the sheer breadth of responsibilities ITOps teams face, it's no surprise that burnout has become commonplace.
To overcome these challenges and alleviate some of the pressure on ITOps teams, organizations are turning to artificial intelligence (AI) and automation. These capabilities can help by reducing manual workloads and increasing operational efficiency, which in turn boost job satisfaction and often leads to better customer experiences. Organizations have turned to many approaches and tools to drive this automation over the years, but in recent weeks it is ChatGPT, a sophisticated large language model, which has been capturing their attention. Cutting through all the hype, it's possible to identify clear, practical upsides for businesses that implement ChatGPT in their IT operations.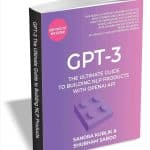 GPT-3, by Sandra Kublik and Shubham Saboo, provides a comprehensive guide on how to utilize the OpenAI API with ease. It explores imaginative methods of utilizing this tool for your specific needs and showcases successful businesses that have been established through its use.
The book is divided into two sections, with the first focusing on the fundamentals of the OpenAI API. The second part examines the dynamic and thriving environment that has arisen around GPT-3.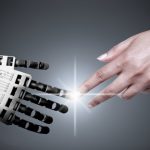 According to a new report, 61 percent of SMBs expect their AI usage to increase in the next year, and younger groups are more likely to incorporate AI into regular tasks.
The study from DigitalOcean also finds that while 70 percent have used ChatGPT in some capacity, it's still in the early testing stages and only nine percent of companies have policies in place concerning its usage. 62 percent of those using ChatGPT say they are just testing it out, with 23 percent integrating it into regular tasks.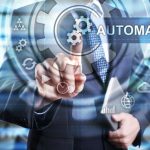 In today's complex cybersecurity landscape, keeping track of all the processes and workflows involved can be a difficult task.
Today sees Torq launch an enterprise-grade security 'hyperautomation' platform that is capable of automating the most complex security infrastructures. It also offers a GPT AI-based analytics capability for auto-analyzing cybersecurity incidents, making strategic responses, and informing immediate and long-term defensive measures.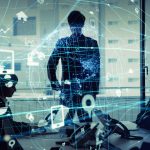 Enterprise browser specialist Talon Cyber Security has announced that it has integrated its secure enterprise browser with the Microsoft Azure OpenAI Service to provide enterprise-grade ChatGPT access to customers.
This allows organizations to maintain data protection, keeping data put into ChatGPT within their perimeter and preventing it from transferring to third-party services. When using ChatGPT in Azure OpenAI Service, the organization uses its own Azure resources, so sensitive data is not delivered to other locations, improving data security and reducing risk.