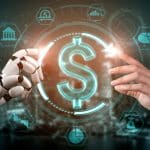 In-depth discussions with financial crime compliance decision makers from 10 leading U.S. financial institutions reveal that real-time digital payments, digital fraud, and cybercrime are the primary concerns for compliance teams in 2023.That said, there is a new player that has entered the scene and demands our attention: ChatGPT. It has the dual ability to help or hurt compliance and security teams.
Because while this cutting-edge technology presents an opportunity for financial institutions to detect and mitigate fraud and financial crime, it also provides criminals with an avenue to commit these acts more easily.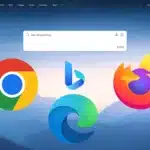 Thus far, Microsoft's artificial intelligence-powered Bing Chat has been exclusively available to users of the company's own Bing browser -- but this is starting to change.
Although there has been no official announcement, there have been numerous reports from users that they have been able to get Bing Chat to work without having to switch to Edge. Responding to queries about these reports on Twitter, Microsoft has now confirmed that it is gradually rolling out the AI-driven chat tool to different web browsers.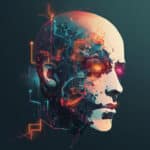 Any CTO or CIO who has been working for even a short period of time likely has had experience with some novel technology phenomenon that seemed to completely revolutionize the industry overnight. In my 25+ years of experience -- most of which have been at technology companies aimed at simplifying financial transactions -- I've witnessed several of these disruptive software shifts. Each was discussed upon its debut as though it had world-changing implications… and then pretty quickly became the norm.
AI's trajectory from esoteric industry chatter to dominant mainstream conversation has been stratospheric. Cloud software, in contrast, was the topic of industry buzz for years before it became nearly ubiquitous (and it still doesn't have 100 percent adoption among all enterprise technology systems). It seems to me that AI has secured a foothold -- especially in pop culture -- while still in relatively early development.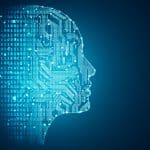 Over the past few years, the adoption of artificial intelligence (AI) has rapidly grown, impacting virtually every industry. In fact, 91 percent of leading businesses are now investing in AI tools regularly. With the mainstream success of second-generation AI platforms like ChatGPT, AI is available at your fingertips, offering numerous benefits that can help streamline daily tasks.
For managed services providers (MSPs), these tools provide an opportunity to enhance workplace efficiency, reduce operational costs and increase business opportunities. However, with every perk comes a responsibility that must be taken into consideration.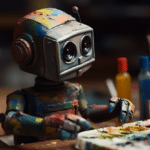 Over recent years, various emerging technologies have presented complex issues for intellectual property (IP) laws. The pace at which these technologies are advancing is only accelerating, and it seems fated that many recent innovations are on the verge of significantly impacting our lives.
The ramifications for IP could be substantial, and already, discussions are taking place regarding how novel technologies will influence the IP landscape. In some instances, the emergence of new media necessitates a response from IP laws to ascertain which existing rules remain relevant and ensure that current assets continue to receive effective protection. In other cases, the evolving ways assets are utilized demonstrate that some IP regulations are no longer appropriate, indicating a need for reform.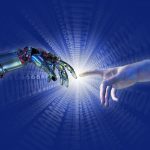 In the last year or so, AI has suddenly been the thing that everyone's talking about, thanks largely to ChatGPT. There's a good deal of discussion around where AI is headed in the future and the opportunities and threats it presents.
We spoke to Josh Tobin, CEO of Gantry, an AI observability tool for platform models, about the evolution of AI in the enterprise and how businesses can make sure they don't get left behind.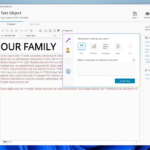 Italian developer Incomedia has released Website X5 Evo 2023.2 and Website X5 Pro 2023.2, a feature point release of its wizard-driven, user-friendly website building product line for Windows.
Version 2023.2 unveils a spellchecker for the tool's text editor, but the major highlight is a new Pro-only feature called MagicText, which promises to harness the power of AI to generate text.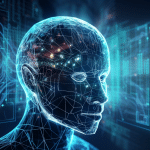 Generative artificial intelligence (AI) systems have witnessed significant advancements in recent years, offering remarkable capabilities in a variety of domains.
Generative AI is a powerful tool that can be used for both good and bad. Threat actors have been employing the latest technology to harm businesses in various ways for decades, but organizations have and must continue to find ways to use this same technology to their advantage, and ultimately outsmart these digital thieves as AI is becoming more accessible and accepted.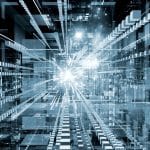 Artificial intelligence is only as good as the data that it has to work with and that means that large volumes of information are needed to train the software in order to get the best results.
Ensuring the quality of data therefore is a key task in any AI implementation. We talked to the CEO of Snorkel AI, Alex Ratner, to find out more about the issues involved and how organizations can overcome them.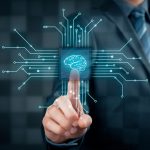 There have been a number of instances lately where the line between artificial intelligence and artificial stupidity has been a pretty thin one. Microsoft's Bing insisting that we're still in 2022, or Google's Bard serving up factual errors, for example.
These problems show that human intervention is still key to getting the best from AI/ML models. We spoke to chief product officer at Tamr, Anthony Deighton, to discuss how organizations can leverage AI/ML while also keeping the key human component of the process.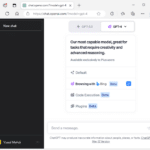 At its Build developer conference today, Microsoft's main focus was -- unsurprisingly -- on AI, with the introduction of Windows Copilot for Windows 11, and a new and improved Microsoft Store.
For many people, however, one of the more exciting announcements was the news that as a result of the company's partnership with OpenAI, Bing is being added to ChatGPT as the default search experience.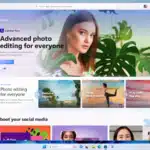 Today, at its Build developer conference, Microsoft surprised no one with the news that it is betting big on the power of artificial intelligence.
The most exciting news was undoubtedly the announcement of Windows Copilot for Windows 11, but the company is also bringing AI to the Microsoft Store.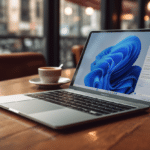 At its Build developer conference today, Microsoft announced plans for Windows Copilot, bringing centralized AI assistance to Windows 11.
That's not the only place that Microsoft is introducing AI to its products either -- the company is also introducing new AI features and experiences to the Microsoft Store, and extending Bing Chat plugins to Windows.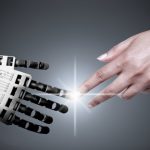 People who score low on the extraversion scale are more likely to embrace AI and have fewer concerns about using it -- compared to their high-extraversion colleagues, who express more reservations.
This is among the findings of new research from SnapLogic which shows other personality traits have an impact too. Those who score high on agreeableness and 'openness to experience' are more likely to have concerns about making mistakes when using AI.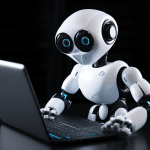 In today's digital age, having a strong online presence is crucial for businesses of all sizes. Search engine optimization (SEO) is an essential component of any online marketing strategy. It involves optimizing your website to improve its search engine rankings and attract more potential customers. With the advent of artificial intelligence (AI), businesses can now use AI-powered tools to improve their SEO efforts. In this article, we will discuss how to use AI SEO to improve your website and attract more potential customers.
Before we dive into the details of using AI for SEO, it's important to note that hiring an SEO consultant can also help you improve your website's rankings. An SEO consultant can provide you with valuable insights into your website's performance and help you develop a customized SEO strategy that meets your specific needs. When hiring an SEO consultant, look for someone with a strong track record of success, experience in your industry, and a deep understanding of SEO best practices.